Super Bomberman R Online is a 64-player battle royale that's a "first on Stadia" exclusive
And it's out next week.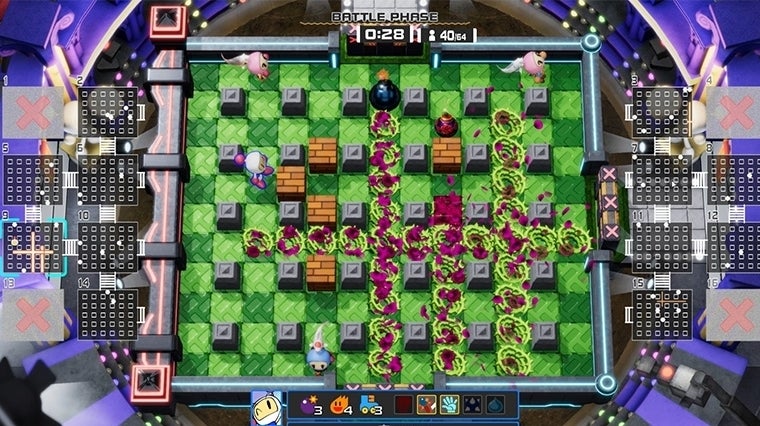 Konami's entertaining Super Bomberman R is returning next week - reduced and rejuvenated with a new 64-player battle royale mode - as a "first on Stadia" exclusive.
The imaginatively titled Super Bomberman R Online is, as per Konami's rather exuberant official website, a pared back version of Super Bomberman R, jettisoning the original's story campaign and various multiplayer bits in favour of a single, online-only 64-player battle mode.
Battle 64, as it's known, drops participants (who can select from a variety of characters and customisation options beforehand) into different arenas at the start of a match. They're then tasked with eliminating their opponents in the series' usual, chaotic manner, slowing whittling the numbers down until only one Bomberman remains.
In among that familiar action, Super Bomberman R Online adds its own spin on the battle royale genre's beloved ever-decreasing play area mechanic by systematically closing off arenas as the timer ticks down - forcing players to leg it through a newly opened door, to the temporary safety of an adjacent arena, as the match progresses. All of which actually sounds pretty decent.
Perhaps less exciting, depending on your perspective, is the news that Super Bomberman R Online will be the first title to take advantage of Stadia's Crowd Play feature. This enables players to join their favourite YouTube streamer's game by accessing a link on-screen.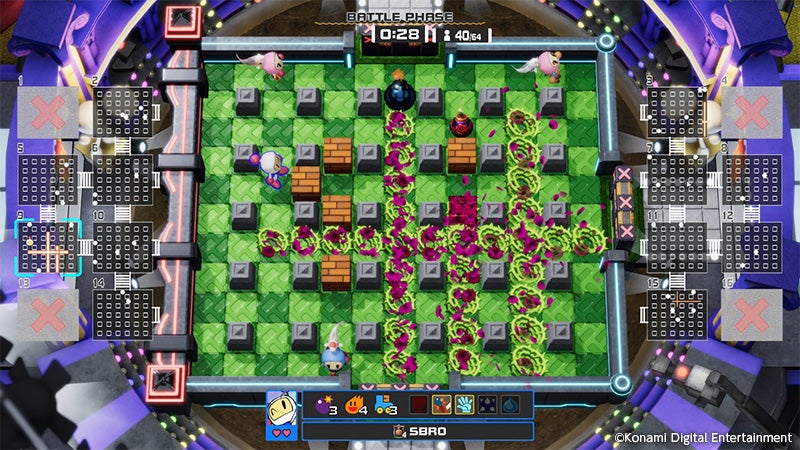 Super Bomberman R Online comes to Stadia next Tuesday, 1st September, and the Premium Edition - which includes the base game, plus 14 additional characters with their own special types and abilities, as well as private match functionality - will be free to play for Stadia Pro subscribers that claim the offer between launch day and 30th November.
After that date, the base game will be free to play as part of a Stadia Pro subscription, but the Premium Pack characters and private matches must be purchased separately for £9.99. Stadia Base customers can only play by purchasing the all-inclusive Premium Edition for £9.99.
Alongside Super Bomberman R Online, Stadia Pro members will also be able to claim five other titles as part of their subscription from 1st September: Hitman, Hello Neighbour, Metro Last Light Redux, Embr, and "first on Stadia" rapid-fire trick-shot competition, Gunsport.