Over 100 pieces of Gotham City Impostors DLC go live before launch
Get Double XP for one hour for £1.35.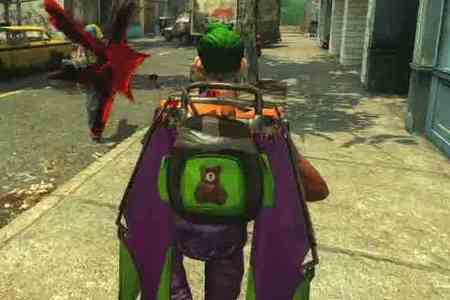 Over 100 pieces of Gotham City Impostors DLC have gone live on the Xbox Marketplace ahead of the online shooter spin-off's launch.
105 items are available, ranging in cost from 80 Microsoft Points to 320 Microsoft Points.
80 points gets you the Premium Card Pack 1, for example, which unlocks five unique Calling Cards - essentially online profiles players can see in between matches.
Got 320 points? Then you may be interested in the "Bats Shirt - Naked Aggression" torso option you can select when customising your character.
There are loads of virtual clothing items and companion partners to choose from.
Interestingly, on the Games for Windows Live marketplace are XP Boost add-ons. The solo one costs £1.35 and the team one costs £0.67. They give you or your team double XP gain for one hour.
The XP boost add-ons are currently not available for the Xbox 360 version.
Gamers are already calling Gotham City Impostors, a 6 V 6 online shooter for PC, PS3 and Xbox 360, Warner Bros. Interactive's Team Fortress 2 - and have complained at how much it would cost to buy enough items to customise your character.
The Monolith-developed shooter launches today on Windows PC and 8th February on PlayStation Network and Xbox Live. You don't actually play as Batman but as a customisable "impostor" of one of the characters from either Batman's wider circle of friends or The Joker's motley crew.