Free Gotham City Impostors DLC pack released for Xbox 360
Out on PC and PS3 "in the near future".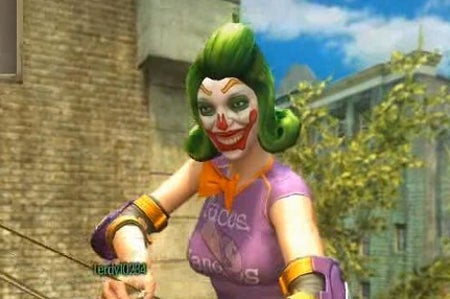 Warner has released a free DLC pack for the Xbox 360 version of downloadable Batman spin-off Gotham City Impostors.
It launches on PC and PS3 "in the near future".
The DLC pack implements matchmaking fixes, adds new maps and weapons, and new costume choices.
The features in full, in Warner's words:
Matchmaking Fixes: Numerous additional fixes to matchmaking have been made, including join-in-progress functionality!
New Maps, Weapons, Gadgets and More: The 25th Floor map, the Kingmaker and Falcon Blade weapons, the Toxic Gas Support Item, and a new Fun Fact are all available right now!
New Costume Choices: Dress up your Impostor like a lunchador, a corporate schlub gone mad, and so much more!
A trailer showcasing the DLC pack is below.