Origin gets in-built Twitch streaming as EA continues to improve games platform
Plus, you can now add non-Origin games to your library.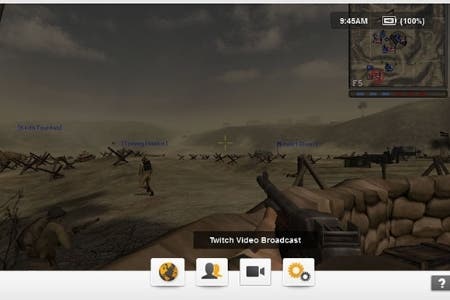 Origin will be updated with in-built Twitch streaming, EA has announced.
The update, due out in the next few days, aims to make it quick and easy to broadcast gameplay to the popular game streaming site.
The update also means you'll be able to add non-Origin games to your My Games library. This, combined with the Twitch functionality, means you'll be able to stream all your PC games through the client.
To broadcast you need to start playing a game then bring up Origin In Game by pressing Shift and F1. This triggers a camera icon in the bottom of the screen. Click on the icon and you can sign into your Twitch account or create one. Once you get your stream going it'll be live on the Twitch website.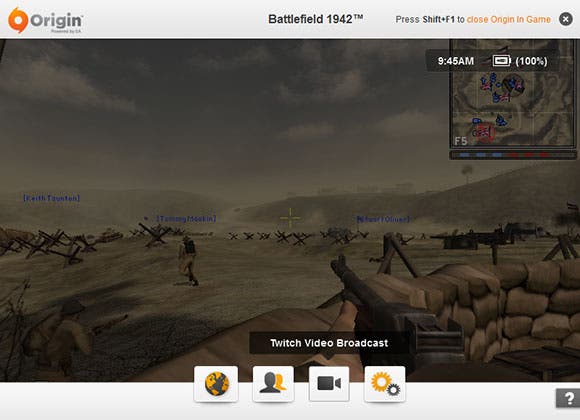 EA warned that streaming takes up bandwidth and may affect frame rate. "If your gameplay slows considerably while streaming, you may want to either reduce the resolution of your broadcast or look into upgrading your CPU," EA said.
On the Origin blog EA's Thierry Nguyen said the update also adds optimisations and small tweaks to the client, including improvements to load times.
"To the Origin Community we'd like to say thank you again for all the input and suggestions," he wrote.
"We've worked hard to develop and improve Origin; we hope you enjoy the changes. And we're not even close to done (for that matter, we really never will be…)."
Origin, which launched in June 2011, has 30 million registered users. 4.4 million of these have bought content through the platform, with the average sale at $64.