Onrush discounted to £24 this week
No rushin'.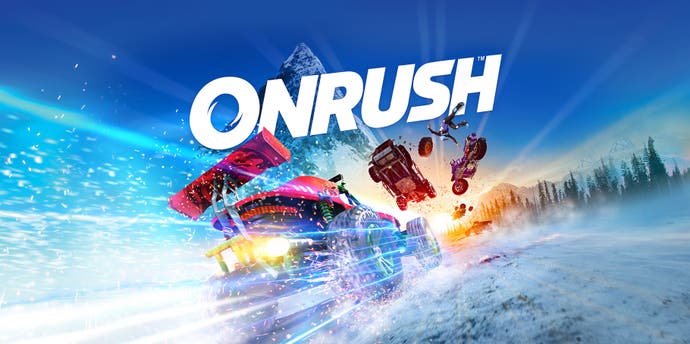 In one of the fastest discounts seen so far this year, you can now pick up a copy of last month's madcap arcade racing title Onrush for under £24 on both of its console formats. All this with less than a week to go before Prime Day 2018 too, so who knows what kind of discounts we'll see when Monday comes around. Feel free to check out Prime Day game deals guide for all that info next week.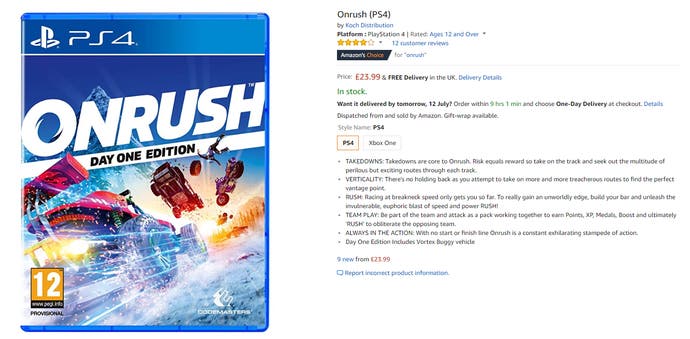 Head to Amazon UK right now and you can pick up a copy of Onrush on PS4 or Xbox One for £23.99 while stock lasts.
It was a little over a month ago when Onrush released and our own Martin Robinson gave the game a Recommended. Still, the game getting a price drop this steep just over one month after launch is a touch concerning.
For what it's worth, the time I've spent with it has been some of the most fun I've had with a racing game since Burnout Paradise - at times Onrush reminds me of Motorstorm and at other times there are echoes of Destruction Derby, all in a fluid package that demands that you never stop moving. If you've raised an eyebrow at this game at any point in the past month, you should really check it out now while you can grab it for so little.
If Amazon isn't your thing, you can also grab the game for marginally more at Boss Deals' eBay outlet. The PS4 and Xbox One copies will cost you £24.85 with free shipping there.
Over at Jelly Deals, of course, you can check out the latest guides to the best fight stick in 2018, the best external hard drive for PS4 and more.