OlliOlli2 skates onto PlayStation 4, Vita next week
Grind house.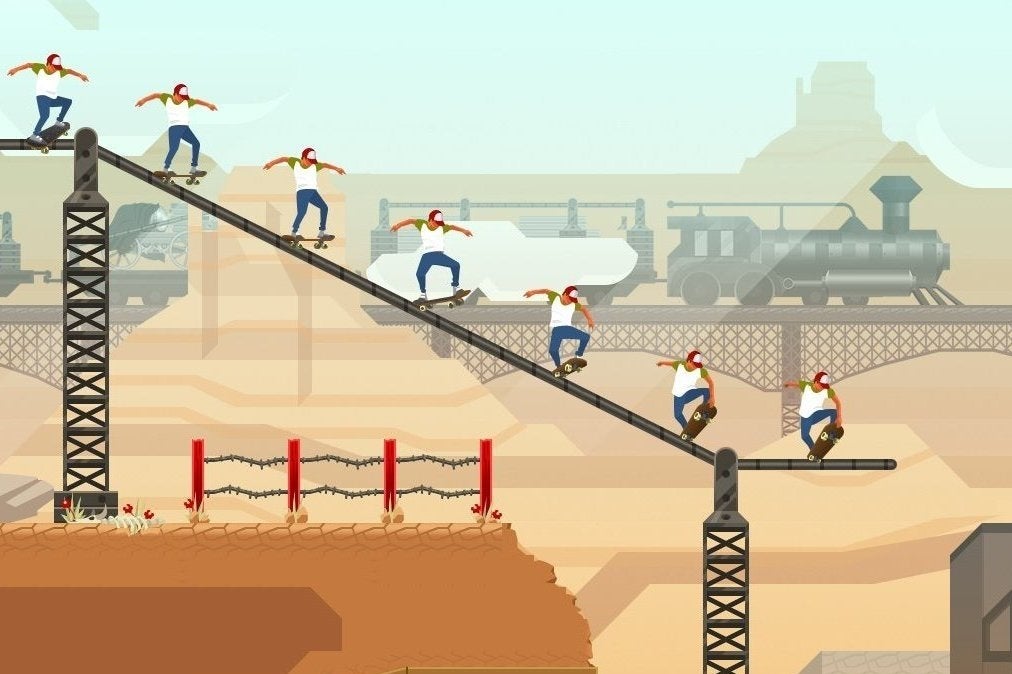 Skateboard-'em-up sequel OlliOlli2 will be available to download in Europe next Wednesday 4th March on PlayStation 4 and Vita.
North American gamers will get the game a day earlier, on the 3rd.
The sequel boasts bigger tracks spanning shiny new locations with split-routes and secret areas, as well as a variety of new tricks for linking combos together.
Meanwhile, the original OlliOlli is on its way to 3DS, Wii U and Xbox One at some point in the next couple of months.
See how OlliOlli2 looks in the new trailer, below.