2D skate-'em-up OlliOlli headed to 3DS, Wii U, Xbox One
Just in case you're board.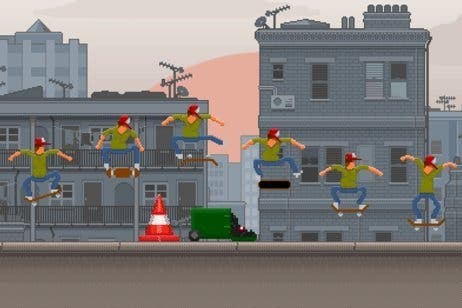 3DS, Wii U and Xbox One versions of 2D skating side-scroller OlliOlli will launch in early 2015, developer Roll7 has announced.
The game's new ports are being worked on by fellow British studio Curve, which also handled the Wii U and Xbox One editions of Thomas Was Alone.
THAT'S RIGHT! We're working with the radical dudes at @Roll_7 to bring intense skate-em-up OlliOlli to Xbox One, Wii U and 3DS early 2015!

— Curve Games (@curvegames) December 3, 2014
Meanwhile, Roll7 is currently busy building OlliOlli 2: Welcome to Olliwood, due for PlayStation 4 and PS Vita next year, and Not a Hero - a 2D cover-based shooter for PS4, Vita and Steam.