OlliOlli skates to PlayStation 3 and 4 tomorrow
Cross-Buy and Cross-Save, leaderboards coming to all platforms.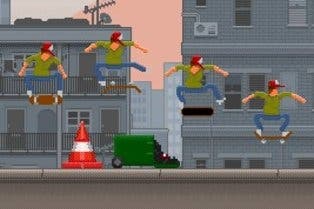 Acclaimed 2D skateboarding title OlliOlli lands on PlayStation 3 and PlayStation 4 in the UK tomorrow.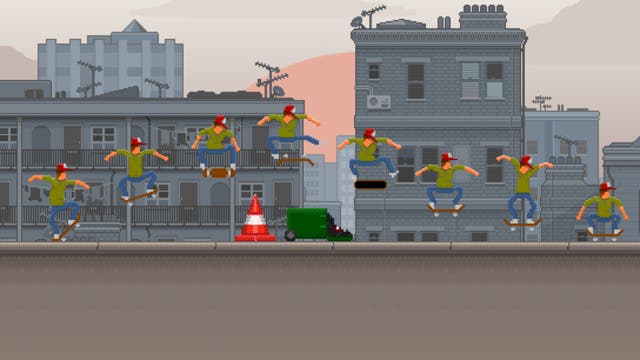 Those who've yet to play the game can benefit from a 10 per cent discount (20 per cent for PlayStation Plus subscribers) during the game's first week of release.
Those who already own the game's PlayStation Vita version can download it again on other Sony platforms for free meanwhile, thanks to OlliOlli's Cross-Buy and Cross-Save compatibility.
Vita owners will also finally get online leaderboards - a feature available from day one on other platforms, too.
Writing in a new post on the EU PlayStation blog, British indie developer Roll7 has detailed how it spent six weeks troubleshooting a tiny bug in the game's Vita version before handing the game over to porting specialists Blitworks to create the new PS3 and PS4 editions.
"Elegant, understated and yet with the capacity for wild showboating, OlliOlli is a twitch classic," Simon Parkin wrote in Eurogamer's OlliOlli review. "[It's] a startling console debut from a young British indie that manages to bring together the purity and focus of seminal arcade games with the latest asynchronous multiplayer designs."