Notorious Half-Life 2 achievement recalled as Gabe Newell fires garden gnome into space
Will donate $1 to charity for every viewer.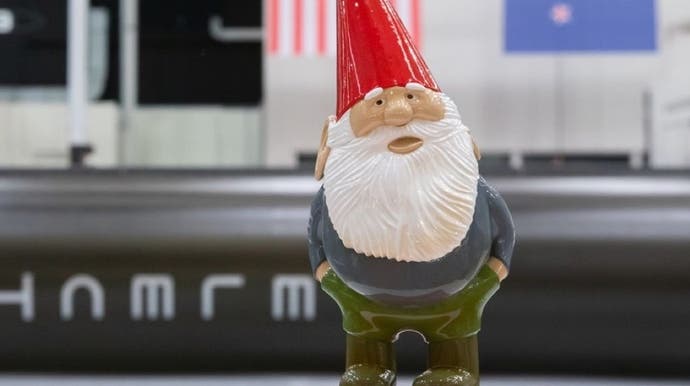 Half-Life 2: Episode 2's Little Rocket Man achievement - still one of the finest achievements ever created, if you ask me - is poised to become reality, as Valve's Gabe Newell prepares to launch a garden gnome into space for charity.
Little Rocket Man was a notoriously tricksy achievement to secure, forcing players to carry an entirely innocuous garden gnome - dubbed Gnome Chompski - from the start of Half-Life 2: Episode 2 to a rocket ship toward the end of the game.
It's the stuff of legend, in large part thanks to Chompski's casual disregard for the laws of physics - which would often, infuriatingly, result in the gnome's impromptu high-velocity launch from the back of your open-top vehicle whenever it reached speeds higher than single digits - and Newell will be commemorating it as part of a drive to raise money for the Paediatric Intensive Care Unit of children's hospital Starship, in Auckland, New Zealand.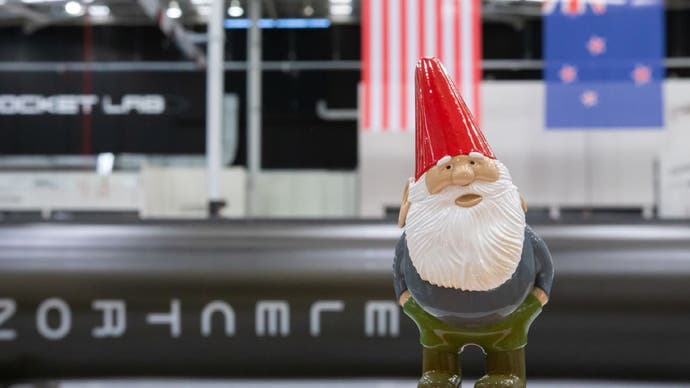 The whole enterprise is a collaboration between Newell, design and manufacturing company Weta Workshop (who'll be building the 6-inch Chompski from titanium) and Rocket Lab, who'll be launching the gnome into space as part of its "rideshare mission" Flight 16, which takes off from Launch Complex 1 in Mahia, New Zealand, within 14 days of November 15 UTC.
Flight 16's primary objective is to launch 30 satellites into a sun-synchronous orbit, but Gnome Chompski will be onboard for more than just kicks. He's the focus of a mission to "test and qualify a novel 3D printing technique that could be employed for future spacecraft components" - one that will, regrettably, see the gnome burn up upon re-entry into Earth's atmosphere during the de-orbiting process by design.
Rocket Lab calls the mission a "homage to the innovation and creativity of gamers worldwide", and Newell will be donating $1 to Starship for every person that watches the gnome make its ascent into space online, either live or within 24 hours of blast-off. Rocket Lab will be hosting the livestream as soon as a launch day is solidified.