Rumours swirl of a Half-Life VR announcement from Valve
UPDATE: It's official!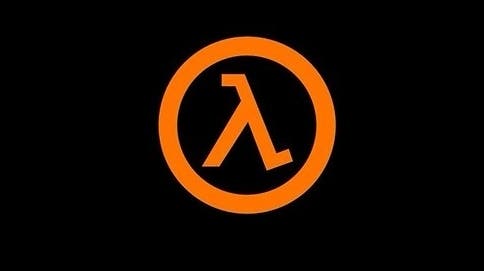 UPDATE 19/11/19: After 12 long years of waiting, and enough "3"-based memes to fill an entire internet, it's finally official - there's a new Half-Life game on the way. As previously rumoured, it's called Half-Life: Alyx and Valve describes it as the company's "flagship VR game".
Half-Life: Alyx will be given the full reveal treatment this Thursday, 21st November, at 6pm in the UK/10am Pacific Time. Valve hasn't said where yet, but it seems reasonable to assume it'll pop up on Twitter and will be plastered all over the front page of Steam.
---
ORIGINAL STORY 18/11/19: A formal announcement of Valve's long-in-development Half-Life VR project looks finally on the horizon.
Traces of the company's experiments with Half-Life and VR have popped up several times over the years. Indeed, Valve has spoken publicly on the subject.
In 2015, Valve programmer Jeep Barnett told Kotaku it was dabbling with its best-known franchise in VR just to "see how it fits", with no promise of a game at the end of it.
And more recently, as Half-Life VR code fragments have popped up in other Valve games, it has been clear the project still exists in some form.
These are well documented in a 15-minute video essay from Valve News Network creator Tyler McVicker, embedded below. In it, he describes how Valve boss Gabe Newell has talked of a "flagship VR game" on the horizon.
"When Index was first announced," McVicker says, "a press event was held at Valve and when asked about any Valve VR titles, Gabe Newell stated there would be a 'flagship VR title in 2019'.
"That title is a single-player story-driven, linear VR first-person shooter set in the Half-Life universe. You play as Alyx Vance, sometime in the 20-year time gap between Half-Life 1 and 2."
Today, McVicker has published another video - in response to this morning's rumour that Valve's Half-Life VR project would be formally announced at this year's Game Awards, now for release in March 2020.
The game is named as Half-Life: Alyx in a leaked transcript of a conversation purportedly between Game Awards and Final Hours host Geoff Keighley and Valve employees.
"Let's imagine I was given a similar amount of information," McVicker says of the leak in his video today. "Let's imagine, hypothetically, there was a situation where I was given more information than was publicly available on this topic. And I was given a general estimation of when it would publicly release - hypothetically.
"If I was in this situation where I was given really, really important information about a very near announcement of an incredibly anticipated product... I wouldn't immediately run that story."
McVicker goes on to - hypothetically - suggest he has an upcoming video on a project (like, say, Half-Life VR) he would - hypothetically - now have to re-record (so it was retitled, say, Half-Life: Alyx).
The Game Awards take place on 12th December (or early in the morning on the 13th here in the UK).