Notch can match Schafer's $13m Psychonauts 2 budget valuation
"I can do that."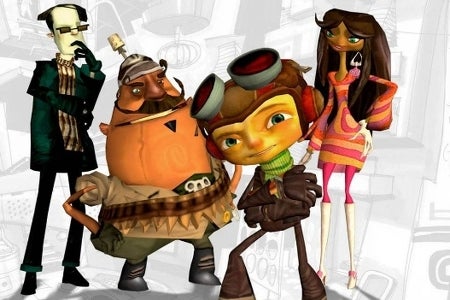 Minecraft creator Markus "Notch" Persson is able to match Tim Schafer's $13 million Psychonauts 2 development budget valuation.
"I can do that," he told the Double Fine boss.
"I was like, 'I don't think you can make [it] for a million dollars'," Schafer told Kotaku.
"The original game was, I think, $13 million, I think you have to match the original game.
"As soon as I mentioned the amount of money he said, 'Yeah, I can do that.'"
It's unclear whether Notch is willing to invest the $13 million from his own bulging bank account or contribute a certain amount before helping raise investment from elsewhere.
Notch's millions were made off the back of the phenomenal success of sandbox creation game Minecraft.
At the time of publication, over 22 million people had registered to play and just shy of five million people bought the game.
Last week Notch shocked the gaming world and Schafer himself when he said on his Twitter page that he was willing to personally fund a sequel to Double Fine's cult classic Psychonauts.
Double Fine head Tim Schafer has continually stated he would like to develop a second Psychonauts game, but has been unable to secure publisher-funding to back the project.
"Let's make Psychonauts 2 happen," Notch tweeted to Schafer.
"Also, I'm serious."
Psychonauts was first released in 2005 to positive reviews but disappointing sales. Double Fine recovered the rights to the game's publishing proceeds last year. Since then, the digital PC version has been seen a substantial update via Steam, and a new Mac version has been launched.