Notch offers to fund Double Fine's Psychonauts 2
"Also, I'm serious."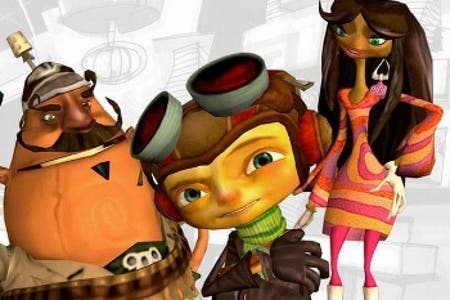 Multi-millionaire Minecraft creator Markus "Notch" Persson has said he is willing to personally fund a sequel to Double Fine's cult classic Psychonauts.
Double Fine head Tim Schafer has continually stated he would like to develop a second Psychonauts game, but has been unable to secure publisher-funding to back the project.
"Let's make Psychonauts 2 happen," Notch tweeted to Schafer earlier this morning.
"Also, I'm serious," Notch then confirmed in a tweet to Eurogamer sister site Rock Paper Shotgun, from whose article he had spotted recent comments by Schafer on the future of Psychonauts (originally published on Digital Spy).
Psychonauts was first released in 2005 to positive reviews but disappointing sales. Double Fine recovered the rights to the game's publishing proceeds last year. Since then, the digital PC version has been seen a substantial update via Steam, and a new Mac version has been launched.
"It's such a thoroughly, intensely enjoyable experience for the vast majority of the time that you want the whole world to experience what is easily the funniest, and therefore most fun game of the year, or any other year," Kristan Reed wrote in Eurogamer's Psychonauts review.