Not even McDonald's Pokémon Happy Meals are safe from scalpers
Big muk.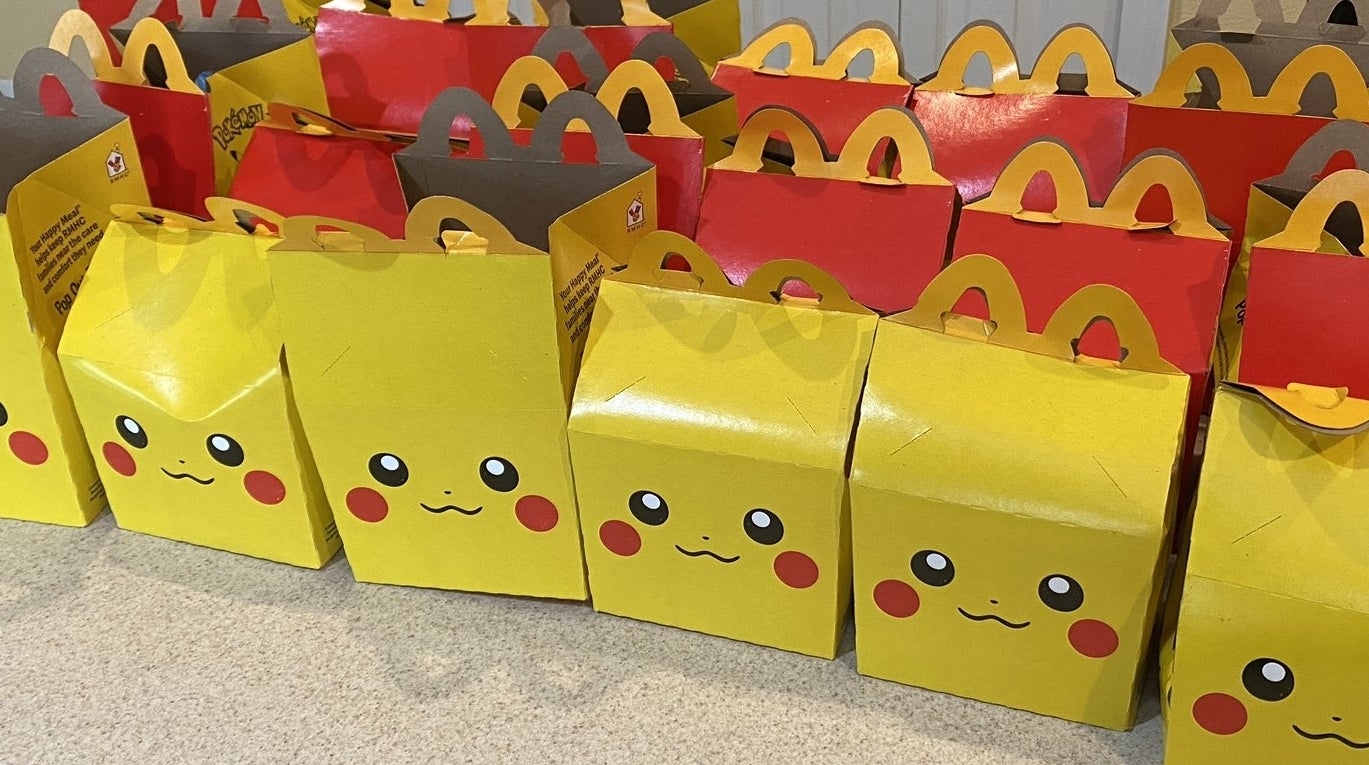 2021 has already been a bad year for video game scalping - but it's just gotten worse. McDonald's Happy Meals, which now contain Pokémon cards in the US, have become the latest scalper target.
This year is Pokémon's 25th anniversary, and so naturally there are packs of Pokémon trading cards in McDonald's Happy Meals to celebrate.
Unfortunately, fans trying to catch 'em all are buying up every $2.49 Happy Meal available for the cards inside. And then, because people are awful, they are selling those cards on for profit.
Polygon has rounded up stories from fans buying dozens and dozens of Happy Meals - so many that some McDonald's restaurants are now limiting their purchase, as some fans are simply keeping the cards and throwing food away.
@McDonalds @Pokemon I sure hope you do some form of inventory control for your promo Pokémon cards as some of your stock is being sold in sealed boxes which means they're not even making it to your stores 😳 Though same thing happened with Tim Hortons Hockey too. Retail $1.99 😳 pic.twitter.com/kX8qZyRX2V

— redphoenixsportscards (@redphoenixcards) February 9, 2021
Pokémon cards have recently seen a huge resurgence in popularity thanks to big name YouTubers buying up some of the few remaining unopened boxes of original cards, generating a spike of interest that only raises the prices of these cards even higher.
Now, individual cards from the McDonald's Happy Meal promotion are appearing on eBay for vastly inflated sums - some in the hundreds of dollars. Large stock boxes shipped to McDonald's locations which contain hundreds of the cards inside are also on sale - leading to questions of how they were obtained.
While it's unclear exactly how many of these cards are being sold at such high prices, there are plenty of accounts of families turning up hoping to get a Happy Meal - but being left sad instead.