No more shipping delays for HTC Vive VR headset
So put down that lawnmower, man.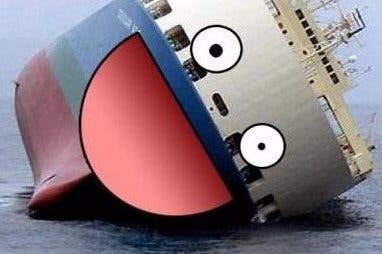 Since its April launch, the sought-after virtual reality headset HTC Vive has encountered shipping delays. But no longer. The official website has been updated to say that if you buy an HTC Vive from there it will ship in two-to-three business days.
"There are a few feelings you can expect when you click the order button for your Vive: irrational excitement (well, we would actually call that level of excitement completely rational), anticipation, curiosity," the website reads. Probably also anxiety about how much money - £689 - you've just spent. "What we do not want you feeling is uncertainty over when your Vive will be shipped."
HTC and Valve's Vive headset is the best way to experience virtual reality at the moment. It puts you in a virtual space with a bespoke controller that can interact with the world around you, be it as a gun or a paintbrush or something else entirely. Oculus Rift, Vive's cheaper competitor, doesn't offer that level of immersion but will when the Oculus Touch controllers arrive during the second half of this year.
But Vive costs an arm and a leg, and requires a beefy PC to run on, as well as a considerable playing space to operate in. Our HTC Vive review goes into much more detail. There are more than 200 games available on Steam for Vive now. One game in particular to look out for is Budget Cuts. You may also enjoy Out of Ammo, a game by Dean Hall's Rocketwerkz studio - we did.
Giant Cop is one to keep an eye on this autumn when it arrives, and flight control game Final Approach is going down well, although we haven't written anything about it. Do let us know below if there's a Vive VR game - or an Oculus Rift VR game - you think is great.
Elsewhere, early-ordered Oculus Rift headsets are still making their way to customers, it seems, so you may still face a wait if you want to order one of those. Again, do let us know if you're having - or have encountered - shipping problems or anything like that.
PlayStation 4 VR headset PlayStation VR arrives this October for £349.