Watch: VR turned Chris into a Giant Cop
and he made a truly awful police officer.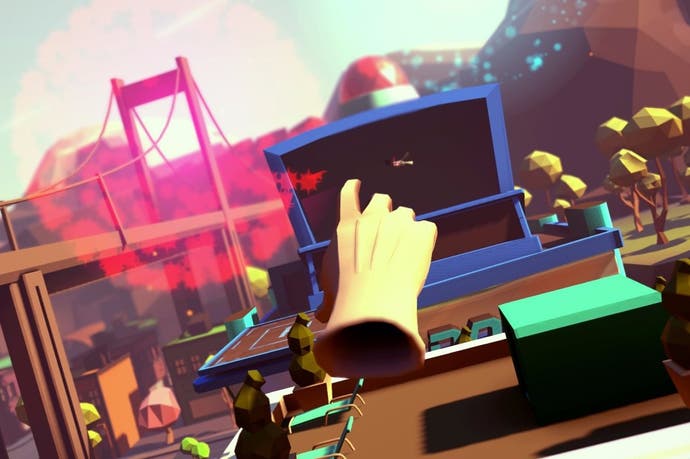 We've all heard the expression 'the long arm of the law', but it's not often one sees an idiom quite so literally represented as in Giant Cop. If you've not heard of it before, Giant Cop is a game that turns you into a gargantuan police officer; you're tasked with judging the population of a (relatively) tiny city from up high, scooping up criminals and throwing them in jail. Did I mention you do all this in Virtual Reality? You do all of this in Virtual Reality.
We deputised Chris Bratt and sent him out on patrol to try and track down some nefarious, tiny criminals. It turns out he makes a dreadful police officer. Watch the video below for naked people, terrible hand-eye coordination, and a fundamental misunderstanding of what the word 'drifters' means.