Dean Hall reveals "hard truth of VR development", announces new VR game
Out of Ammo: Death Drive to Italica due early next year.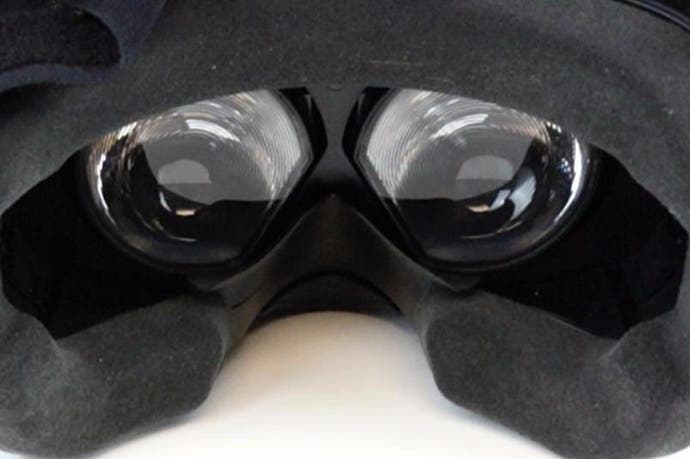 Two things have happened at once: RocketWerkz announced virtual reality game Out of Ammo: Death Drive to Italica - a standalone follow-up to Out of Ammo due early next year; and studio head Dean Hall spoke out about "the hard truth" of VR development.
Hall was responding to a growing wave of criticism levelled against developers 'selling out' and signing exclusivity deals for PC VR platforms Oculus Rift or HTC Vive, therefore restricting games to one platform either forever or for a certain amount of time (a timed exclusive).
By dispelling these "terrible assumptions", Hall revealed some startling truths of his own. He said Out of Ammo was "very unprofitable" despite exceeding sales expectations and "selling unusually well compared to many other VR games".
"It is extremely unlikely that it will ever be profitable," Hall wrote on Reddit. "We are comfortable with this and approached it as such. We expected to lose money and we had the funding internally to handle this."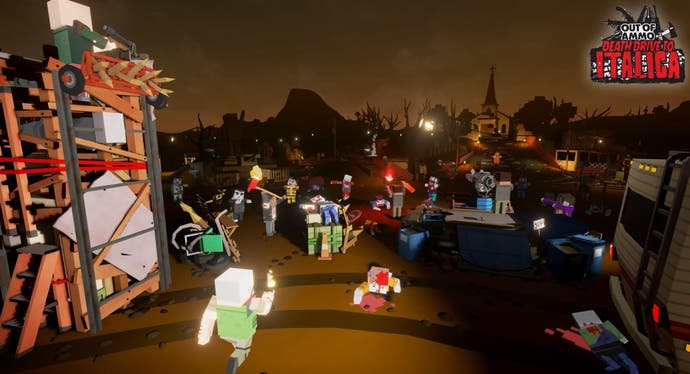 "There is no money in it," Hall said of VR. "I don't mean 'money to go buy a Ferrari', I mean 'money to make payroll'. People talk about developers who have taken Oculus/Facebook/Intel money like they've sold out and gone off to buy an island somewhere. The reality is these developers made these deals because it is the only way their games could come out."
RocketWerkz considered exclusivity for Out of Ammo but turned it down because the money was barely enough cover costs; it wasn't worth it. "Frankly, I applaud Oculus for fronting up and giving real money out with really very little expectations in return other than some timed-exclusivity. Without this subsidisation there is no way a studio can break even, let alone make a profit."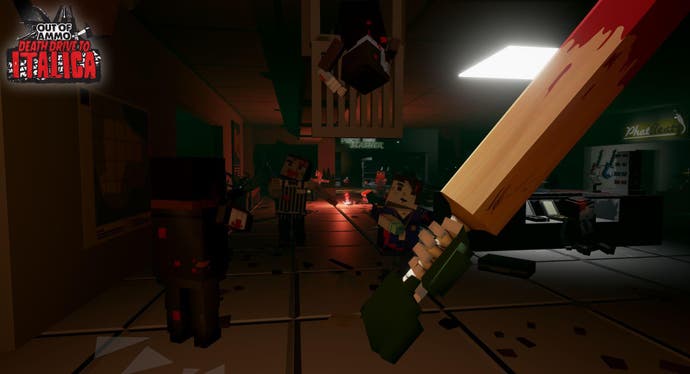 Death Drive to Italica only exists because RocketWerkz went overboard making Out of Ammo downloadable content so decided to do a standalone release instead. Italica packs a story campaign about zombies and a road trip, because of course, and there are new freeplay maps, weapons, structures, a cricket bat and a pub (essentials). Incidentally, Out of Ammo was a lot of fun so Italica is worth keeping an eye on.
But after Death Drive to Italica, well... "Honestly, I don't think I want to make any more VR games," Hall said. "Our staff who work on VR games all want to rotate off after their work is done." And he believes other studios feel the same way.
Having teams make VR games is "uneconomical" unless there's platform holder subsidisation (and developing for Oculus and Vive exacerbates this; despite appearances the VR platforms are "very different", Hall said). If that dries up or is scared away then "we will see more and more micro projects, and then more and more criticism that there are not more games with more content".
Hall said he's "yet to know anyone" who's received the up-front funds Valve's Gabe Newell has talked about regarding VR development, or even seen how you apply for them. And HTC's accelerator programme requires you be located in certain expensive areas of the world to qualify for.
"As they say, beware what you wish for," Hall concluded. "You may be successfully destroying timed-exclusives and exclusives for Virtual Reality. But what you don't realise is that has been the way that platform and hardware developers subsidise game development. If we don't replace that, there won't be money for making games."