PlayStation VR will cost £349, out in October
UPDATE: PlayStation Camera required, sold separately. (Bundle confirmed for North America.)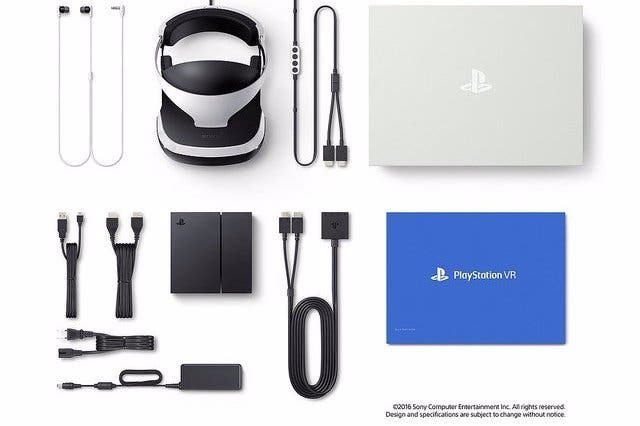 UPDATE 16/03/2016 1.31am: It looks like there's going to be a PlayStation VR / PlayStation Camera bundle, at least in North America.
A Sony rep told Tech Insider: "There will be a bundle in the SCEA region [North America] with Move and a Camera."
Unfortunately, no price was given for this, nor was it confirmed for Europe.
Still, it suggests there will be a convenient - and possibly discounted - method of acquiring a fully functional VR kit.
UPDATE 15/03/2016 10.02pm: PlayStation VR does not include the PlayStation Camera, which is required for head-tracking. So you may want to tack another £40 or so onto the initial £349 price. (It currently goes for £38.08 on Amazon.)
ORIGINAL STORY 15/03/2016 9.08pm: The PlayStation VR headset costs £349 / €399 / $399, and comes out in October, Sony announced at its GDC press conference.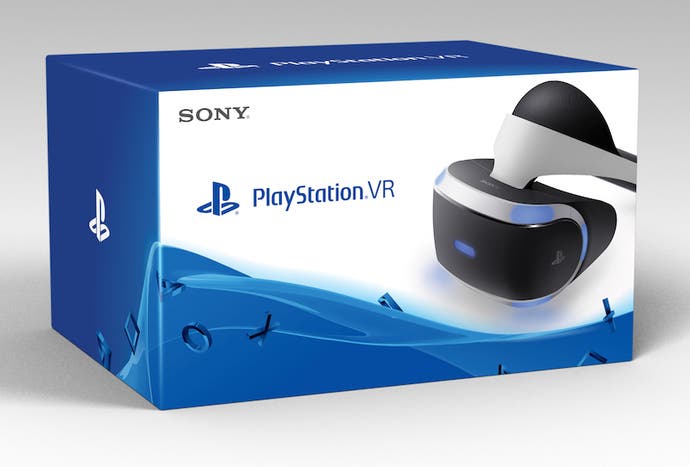 It supports positional tracking, low latency and 360 degree audio.
More than 50 games will be available between launch and the end of the year.
One of these games will be a special version of Star Wars Battlefront produced by EA, LucasArts and DICE exclusively for PlayStation VR.
For more on PlayStation VR, our Digital Foundry tech guru Tom Morgan offered an in-depth analysis of Sony's upcoming VR headset.
Now feast your eyes on the final kit and all the accoutrement that comes in the retail box: