Nintendo's Universal Studios theme park land has a trailer
Let's a go.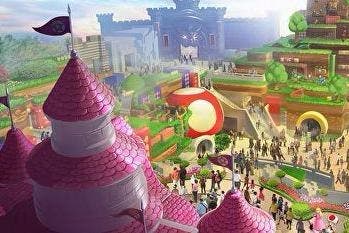 Universal Studios has shown off a new trailer for Super Nintendo World, its upcoming Mario theme park area.
The attraction is currently under construction at Universal Studios in Osaka, Japan, and is due to open in time for the 2020 Olympic Games.
Universal Los Angeles and Florida are also getting versions in the US.
The trailer shows Mario leading a family through the park - complete with Piranha Plants, blocks, coins and Bowser's Castle in the distance. Take a look:
Eagle-eyed theme park fans noted earlier this week that physical construction has now begun on the project. A Mario-themed stage was built for an event celebrating ground being broken:
Look in the background of the images and you can see Universal's version of Hogwarts castle in the background.
Previously-published blueprints suggested rides themed around Mario Kart and Donkey Kong Country. Nintendo inked its deal with Universal Studios back in May 2015 - it was one of the last initiatives to come from late Nintendo president Satoru Iwata.