Nintendo Switch SD cards are on sale once again at Amazon
Get a 256GB card for just £30.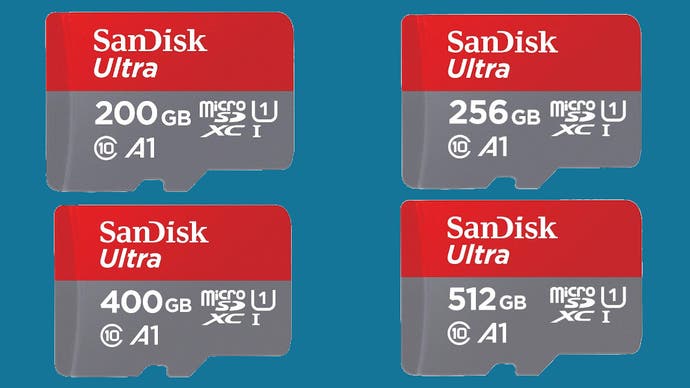 Once again, the full range of SanDisk microSD cards is down to some of its lowest prices as part of the Amazon Summer Sale, offering the perfect opportunity to snag a cheap upgrade to your Nintendo Switch storage. Guess it'll do while we wait for Amazon Prime Day 2020.
For the best value offers, you'll want to go for either the 200GB or 256GB cards. Either of these will offer considerably more room for game installs and downloads alongside the console's lacklustre 32GB of internal memory. With the average game taking up somewhere in the region of 10GB - and many more a whole lot less - you can see how much extra breathing room one of these Nintendo Switch SD cards will get you.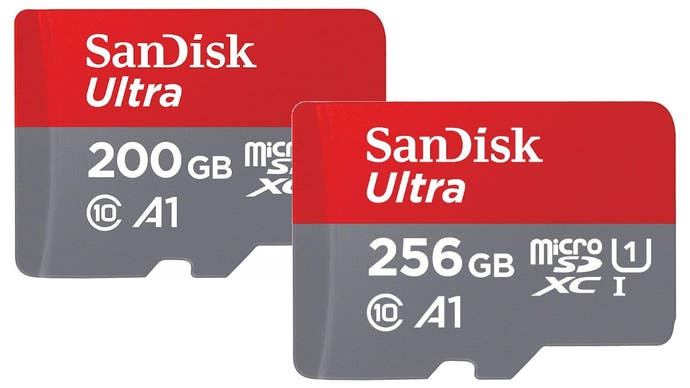 Going by our price tracker, these offers are some of the best I've seen on the cards in months. Looking way back, they may have been a pound or so cheaper in the past, but that's all that separates them.
---
Even more Switch offers can be found over at Jelly Deals. Give us a visit to find the best power bank for Nintendo Switch, the best value SD card for Nintendo Switch and our top picks if you're after the best Nintendo Switch Lite case for your new console.
---
For something a little bulkier the 400GB card is also back down to under £50. It had only just fallen to this price last month, so it's another chance to get a great deal while you can.
You can also find the bigger 512GB card on offer, but the price jump here is quite considerable for the extra 100GB or so of storage. Of course, it's still a significant drop from the usual price of the SD card, but it's up to you whether you think it's worth the extra cash. For use in a Nintendo Switch, I'd say probably not - 400GB should be more than enough!
You might also spot that the officially licensed 256GB Nintendo Switch SD card is apparently also on sale. I say apparently because it's listed for £47.99, which is a pound less than the generic 400GB card. Don't waste your money on the one with the fancy star design and stick with the other SanDisk cards. They perform exactly the same job.
I'll continue to highlight all of the most interesting gaming and tech offers in the Amazon Summer Sale as they crop up throughout the week. You can also pop over to Jelly Deals for a broader look at all the best Amazon Summer Sale deals, including Philips Hue lighting, TVs, fitness trackers and more.