Nintendo Switch dark horse Snipperclips in action
Cut it out.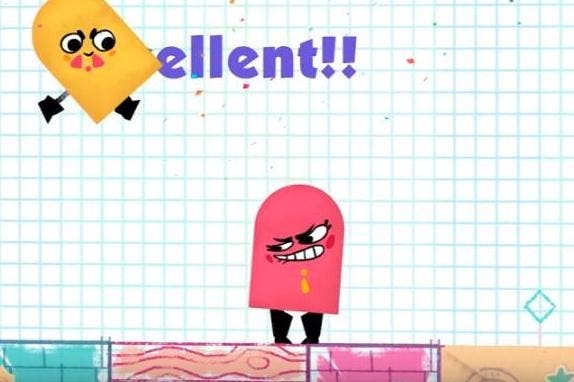 Snipperclips could be a surprise hit for Nintendo Switch. Tom said the cutesy puzzle game was "utterly charming" when he played it at a Switch event - even declared Snipperclips the "unsung hero" of the day.
Snipperclips was the real unsung hero of Nintendo Switch event. Utterly charming puzzler where you and a friend are left free to tinker.

— Tom Phillips (@tomphillipsEG) January 13, 2017
Now Nintendo has released a lump of Snipperclips gameplay footage via Nintendo Treehouse, showing two people picking up and figuring out the game as you or I would (Snipperclips supports up to four players).
Snipperclips revolves around two shapes banging into each other to cut each other into certain shapes. The game has a brightly coloured sketchbook look, and the shapes have simple but expressive faces and tiny little stickperson legs. They're adorable.
Snipperclips is due for release in March but not Nintendo Switch's 3rd March launch. We've compiled a list of Nintendo Switch launch titles plus everything else you may need to know about the new console.