Nintendo reveals upgraded OLED Switch, due October
Pro control.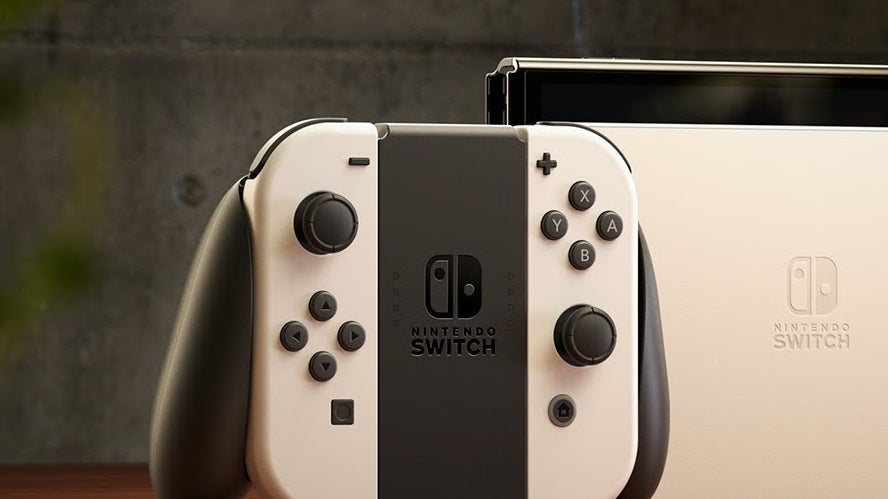 Surprise! Or not. Nintendo has at last unveiled its upgraded Switch model, which is due to launch on 8th October alongside Metroid Dread. It has a 7-inch OLED screen, 64GB of internal storage, a wide adjustable stand plus improved speakers.
There's a new dock, too, with a wired LAN port. White and neon red/blue colours will be available. Officially, it's called the Nintendo Switch (OLED model) console. In the US it costs $350. In the UK, it's £309.99 - and pre-orders are available now.
We and others had expected Nintendo to push the button (flip the Switch?) and reveal its new model before E3. Nintendo really doesn't like leaks! Anyway, on time or not, here we are:
The screen remains at 1280x720p resolution, though is now 7 inches, up from the base Switch model's 6.2 inches. Battery life remains listed at "4.5-9 hours", depending on usage, the same as the base Switch.
In terms of size, the new model measures 102mm x 242mm x 13.9mm with Joy-Con attached, compared to the ever-so-slightly thinner 102mm x 239mm x 13.9mm original version.
Finally, the OLED model weighs in at 320g, or 420g with Joy-Con attached. That compares to 297g, or 398g with Joy-Con attached, for the original Switch model.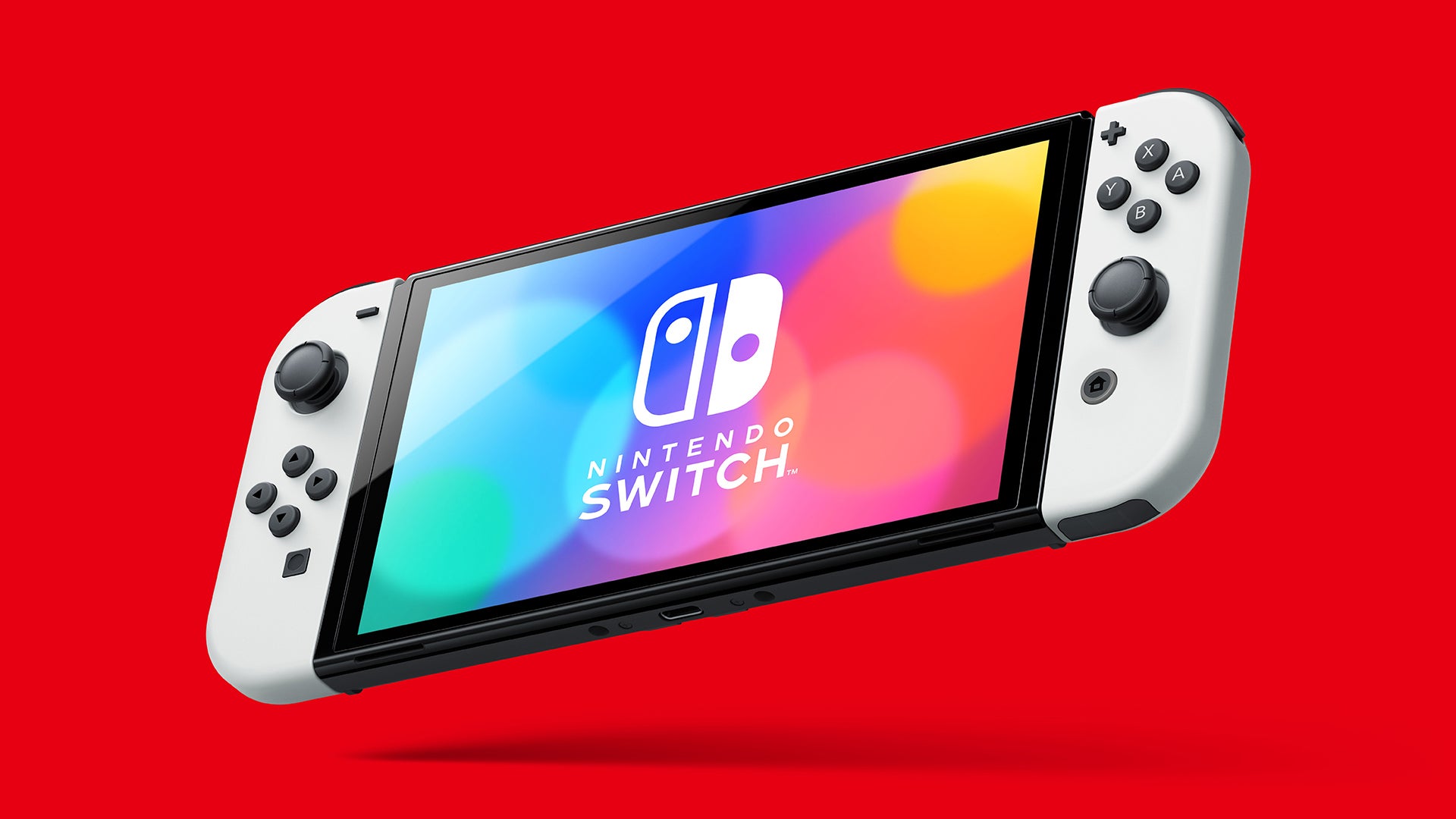 Nintendo's upgraded Switch model has been a long time coming. All the way back in 2019, Eurogamer reported on plans for the Switch Lite and noted that the eventual update for the main Switch would be used to upgrade and replace the base Switch hardware similar to the New 3DS XL for 3DS.
In March this year, the new model was reported by Bloomberg to feature a seven-inch 720p OLED screen and output at up to 4K when connected to a TV. Clearly, that 4K bump has not materialised. Speaking to Nintendo today, The Verge confirmed the OLED model "does not have a new CPU or more RAM".
For comparison, the current Switch offers a 6.2 inch screen, while the Switch Lite screen is 5.5 inches. Both are LCD rather than OLED, the latter of which boasts a higher contrast display.
The end of Nintendo's OLED Switch trailer shows all three models together. But will the old base Switch continue to be sold for long? Bloomberg previously reported the original model would be phased out over time.