Nintendo hints at paid Super Mario 3D Land DLC
New levels would lengthen its shelf life, "give us new profits".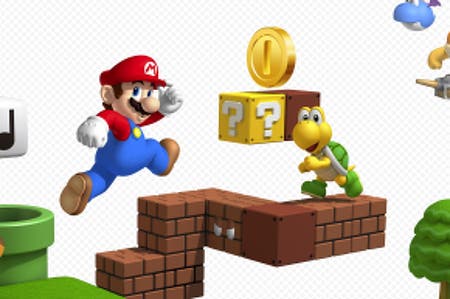 Nintendo boss Satoru Iwata has hinted that paid Super Mario 3D Land DLC could be incoming.
Speaking during an investor Q&A last week, Iwata discussed strategies for ensuring its games remained strong sellers long after launch.
He argued that offering customers the opportunity to purchase new levels for Super Mario 3D Land would not only bring in revenue from the DLC purchase itself, but would also keep gamers talking about the title, in doing so encouraging more people to buy it.
"In this fiscal year, we are in the transitional phase of platforms when a new platform has not penetrated well and even the software with the most potential for the platform can only sell as much as the number of hardware systems sold so far," he said.
"In other words, however, such software could sell for a long time to come. For instance, we anticipate that Super Mario 3D Land and Mario Kart 7 will bring in a substantial profit in the next fiscal year and the year after that.
"On the other hand, we will be able to do various things in the field of digital business. Up until now, once consumers who had bought a game got tired of it, they would never play it and it would never draw public attention again. Even if the game had the sales potential to other new consumers, they rarely actually bought it because the consumers who already had bought it would never talk about it again and the game would be considered an old one.
"Having said that, what if we could provide add-on content through the network? As I referred to before, for example, this is the idea of supplying new stages to Super Mario users who want to play the game more but have completed the game and lost interest in the existing stages.
"This will not only give us new profits but will lengthen the life of a product, in that it will never be out of fashion and can keep attracting public attention as long as many people play it."
Iwata offered Wii Fit Plus as another example. Whereas it was originally released as a retail-only product, in the future such an expansion could be offered as a digital download.
"Under the current network environment, we might be able to provide such upgrades to consumers through the network as opposed to just providing the content in a disc form.
"We can recommend that Wii Fit users try new trainings and games, and continue to play the software with a fresh mind, which will give the software a longer life and bring us slightly more revenue."
Nintendo has long since released DLC for its games, offering additional puzzles in Professor Layton, regular costume updates in Animal Crossing and new challenges in Mario Kart Wii, for example. However, it has never charged for any post-launch content.
Last week the company announced Nintendo Network - a new digital platform for both Wii and 3DS that will let gamers communicate with each other and access digital content.