Mario, Layton offered free to 3DS XL owners
Register your handheld to download one of five titles.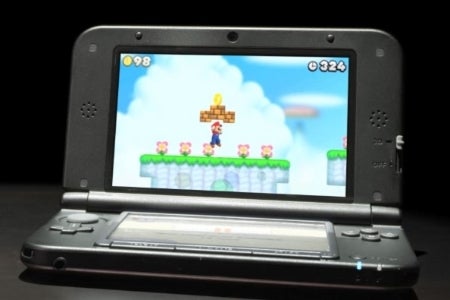 Super Mario 3D Land and the latest Professor Layton game are among the free titles that Nintendo UK is now offering to owners of the 3DS XL.
Register the handheld on the company's Club Nintendo website and you'll be eligible to a download of one of five games. If you've registered you can pick which one you want right now.
Other titles available include creature creation game Freakyforms Deluxe: Your Creations, Alive!, New Art Academy: Learn New Painting Techniques and Share your Art and Nintendo Presents: New Style Boutique.
Downloads will be available from 1st to 31st January 2013 - so you'll need to hold on for a few weeks yet. The offer is open to anyone who has registered a 3DS XL device by 15th January - not just those who get one for Christmas.