Nintendo will replace Fire Emblem: Three Houses protagonist voiceover following sexual assault allegations
"It's time I apologise to all the people I've hurt."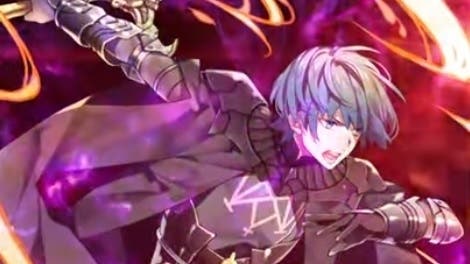 Nintendo has said it will release a patch for Fire Emblem: Three Houses that replaces the voiceover for the game's male protagonist after he was accused of sexual assault.
The voice actor in question is Chris Niosi, who played male Byleth in the Nintendo Switch game as well as in mobile game Fire Emblem Heroes. On 17th July, Niosi issued a statement titled "it's time that I apologise to all of the people I've hurt". In it he said he had "horribly mistreated and abused friends, colleagues and even my significant others", and issued messages of apology to a number of individuals. He goes on to say "this is not intended to be a PR stunt".
Now, Nintendo has confirmed it plans to pull Niosi's work from Fire Emblem. Here's the statement:
"After assessing the situation, we decided to re-record the character's voiceovers in Fire Emblem: Three Houses and Fire Emblem Heroes with another actor. The new voiceovers will be included in a future patch."
For Three Houses, it looks like Niosi will be replaced by voice actor Zach Aguilar, who was credited as the voice actor of Byleth in a recently-released Heroes video, below.
As for Niosi, it looks like his career in video games is over.