Nier Re[in]carnation continues to look lovely
Paranoid android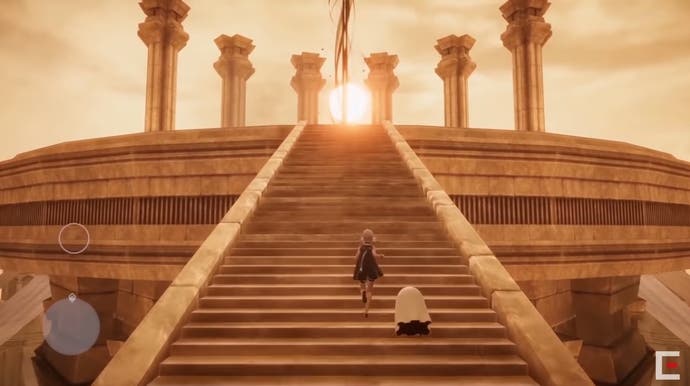 Square Enix just put out a new trailer for Nier Re[in]carnation, the upcoming Nier mobile game, and lovely it looks indeed.
The video shows off a gorgeous atmosphere, plenty of mysterious exploration and of course Nier's trademark enveloping music. We see the combat for the first, too, and it looks like pretty standard party-based hack and slash. It could be turn-based, with touch icons for various abilities. There are waves of enemies (we see strange black monsters) to defeat in combat encounters.
The unnamed protagonist is a girl who wakes up in a place that includes various environments dubbed "cages". As she explores, she is guided by a little ghost called "Mama".
Overall, Nier Re[in]carnation looks the part - for a mobile game. But I'm worried because this one's a gacha mobile game.
In 2019, NieR creative director Yoko Taro confirmed Nier: Re[in]carnation will be a gacha game. How this will work exactly has yet to be revealed, but we can expect loot boxes. (Gacha games are video games that implement the Japanese gacha - capsule-toy vending machine - mechanic.)
Nier fans will want to know what Nier Re[in]carnation has to offer in terms of story and lore, but may be put off by the gacha mechanics. We'll have to wait and see how this one turns out. Expect a release on iOS and Android in Japan. A western launch has yet to be confirmed.