EA signs Jeep for MOH Airborne
Fast cars, slow news.
EA's put paid to any suggestion that the weeks following E3 are completely dead by announcing that it's signed a deal to use the Willys-Overland Jeep in Medal of Honor: Airborne.
"Jeep played an integral role in the war effort as an indispensable tool in tracking the enemy, exchanging information and moving troops," says EA, clearly keen on getting its money's worth.
"Over 350,000 Willys Jeep vehicles were built and used during WWII, and at one point the assembly line was pushing out one vehicle every 90 seconds." A bit like EA and World War II games then.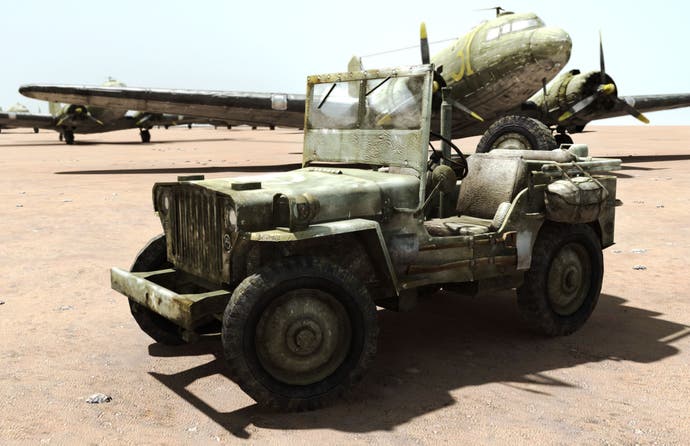 "When driving a Willys Jeep in Medal of Honor Airborne, the player can choose to use it as a mode of transportation, or as a mobile attack platform taking full advantage of a variety of mounted weapons." Apparently they'll feature in "extended, action-packed sequences in several missions" of the game, which sees players parachuting in to environments and using their flight-path to determine the starting point for each level.
"Authentic to their use in WWII, the Willys Jeep will be able to access more areas than the other drivable vehicles featured in Medal of Honor Airborne, because of Jeep vehicle's superior four-wheel drive off-road capabilities." And perhaps, though you're welcome to accuse us of cynicism, because there's no smoke without fire. Money fire.
Medal of Honor Airborne is due out on PS3, Xbox 360, PS2, Xbox and PC and should be with us early next year.