Rare's Kameo slips yet again
Two years on and Microsoft's $375 million deal for the UK studio is looking more expensive by the day...
Rare's long-awaited Xbox-exclusive Kameo: Elements Of Power has slipped indefinitely, with a statement on the developer's website revealing the firm's decision with publisher Microsoft to push back the launch of the title to make "several changes" to the game.
The full statement, posted late yesterday afternoon reads: "Here's one you didn't see coming! After a lot of thought and discussion, Rare and Microsoft Game Studios have decided to push back the launch of Kameo: Elements of Power in order to incorporate several changes and new features (some minor, some not so minor)."
It continued "We realise this is frustrating in the short term to all those of you avidly following the game's progress and itching to bust some Troll heads, and we can only apologise for keeping you in suspense, but rest assured that every last one of these new developments is designed to enhance and expand the overall experience. We want this to be the best game possible, so like any delays we may have instigated in the past (surely not) we have every confidence that this one will ultimately work out for the best. Stay tuned for further updates."
Like the Grolsch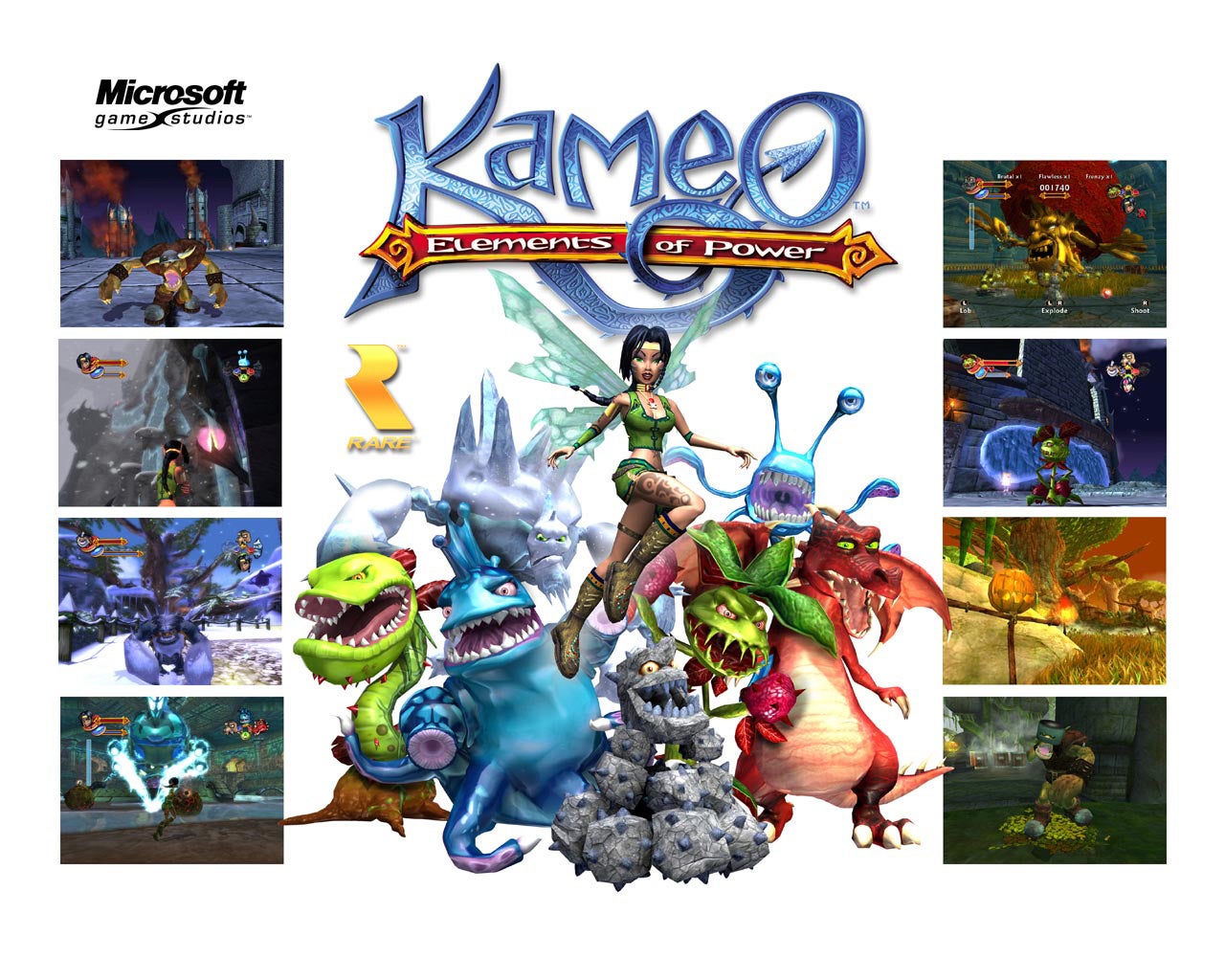 We're all for developers not rushing out product before it's good enough, and Rare is in the luxurious position of being able to tweak, revise and hone every last line of code in order to make the game a classic. But on a business level, Microsoft bought Rare not as a R&D firm, not as a firm to release whimsical experimental projects but to make and release triple A blockbuster games that sell millions and to ultimately provide a return on that investment.
The chilling fact is that since the Redmond giant bought Rare in a blaze of publicity back in September 2002 for $375 million, the midlands-based company has actually released more Game Boy Advance titles than Xbox titles: two to one in fact, with the low-selling Sabre Wulf (which is a shame because it's excellent) and Banjo: Grunty's Revenge having been released in the last year, with only the virtually ignored Grabbed By The Ghoulies to show for its Xbox efforts.
And what of GBTG? Released in the run up to Christmas 2003, it was a cute, slick and somewhat under-rated beat 'em up set in a haunted house. Few critics really 'got the game', and muted reviews followed - the public, though, were even harsher on the game and all but a few Rare loyalists bothered. Either Microsoft was plain misguided or supremely arrogant to not see this coming, though. Rare had long lost its superstar status in the business since its '90s GoldenEye/ Donkey Kong heyday, and its last days at Nintendo weren't providing the hits of yesteryear. To believe a title as quirky as GBTG would succeed in the ruthless Christmas market was an incredible leap of faith, and not only did it fail, it tanked so badly that serious questions needed to be asked of Microsoft's entire Xbox development strategy.
Expensive luxuries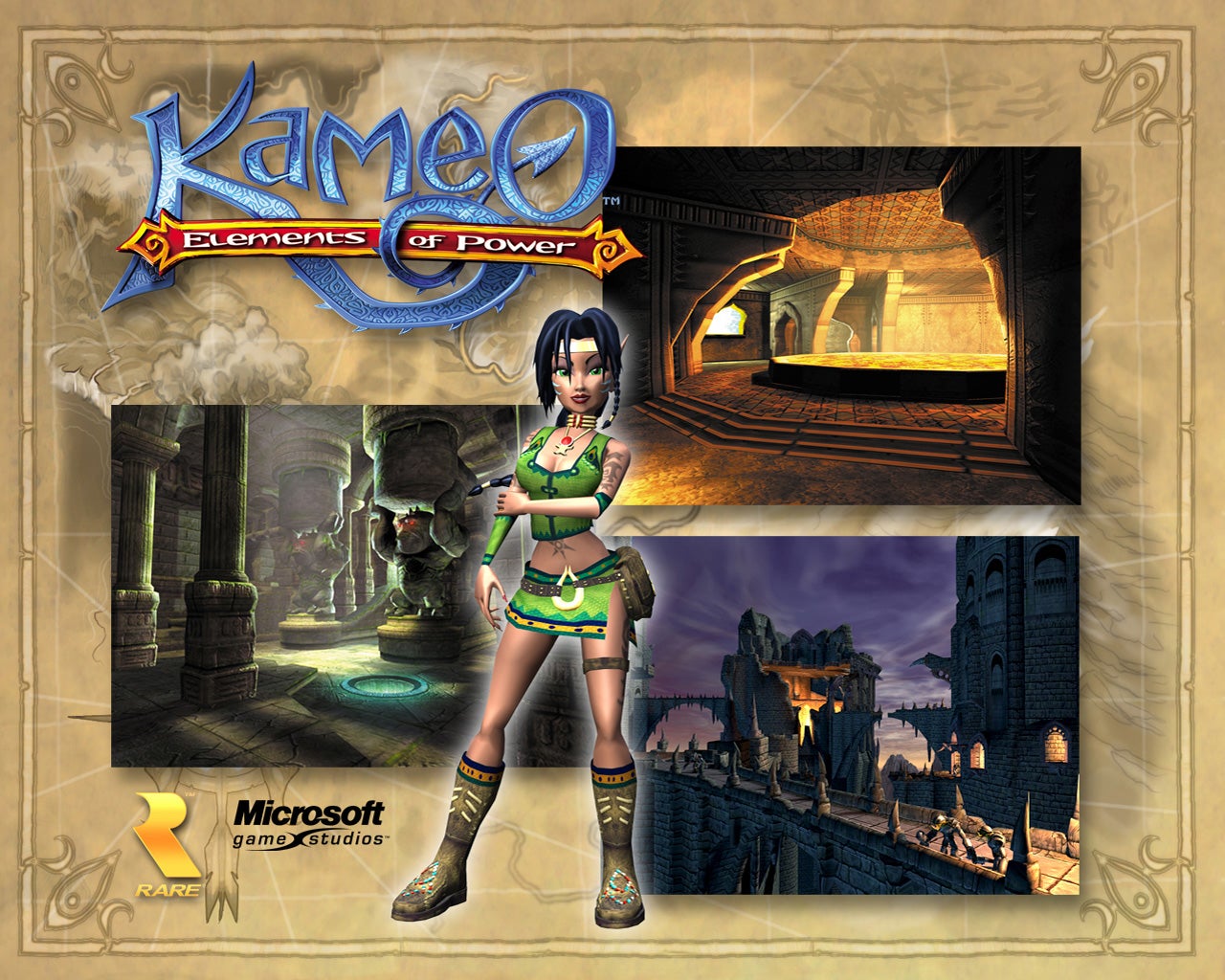 But yet here we are, another year on from that debacle (that fortunately for Microsoft passed without much comment from the industry), and another devastating blow for Microsoft Games Studios - with one of the jewels in its crown yet again demanding more time for a game that has already been redesigned from the ground up at least once since it was shown off in fully playable form back at E3 in 2003. We're getting into Duke Nukem Forever territory at this point - but at least 3D Realms funds itself.
It would also be interesting to find out what's become of Rare's other projects that have been ongoing and shown off in the past; namely Conker: Live and Reloaded. There's little evidence to suggest that this furry shooter is creating a buzz among gamers, while the enigmatic Perfect Dark Zero at this point, four and a half years on from the N64 original, will only be of interest to a determined hardcore audience. Whispers of a Sabre Wulf Racing title and a new Banjo-based title persist, but nothing has emerged from the ultra secretive Rare HQ. The sad fact is that it's more likely that we'll see another GBA title from Rare before we see another Xbox game. Next up on the schedule is in-joke title 'It's Mr Pants'. Another quirky THQ-published GBA game. Microsoft must be thrilled.
What must be worrying for Microsoft is that the return on its huge investment is not only paltry, but costing it more with every passing month. Whatever it paid for Rare, you can bet the running costs of a studio with Rare's headcount won't come cheap. Pre-Microsoft, you could generally rely on Rare to produce at least one, maybe two big-name titles every single year. It seems an entire lifetime ago when Rare, as Ultimate Play The Game, managed to release four chart toppers a year for four years running. This author recalls the utter joy of playing Atic Atac, Sabre Wulf, Knight Lore and Underwurlde in one six month period in 1984. In the case of the latter game, an entire wall was taken up mapping this gigantic game out.
Those innovative, dewey eyed wonder-years are gone forever, but what we would give for just one Rare classic. Rare for art thou?