New Nier title is in development with Platinum Games
Coming to PS4. Oh Shadowlord...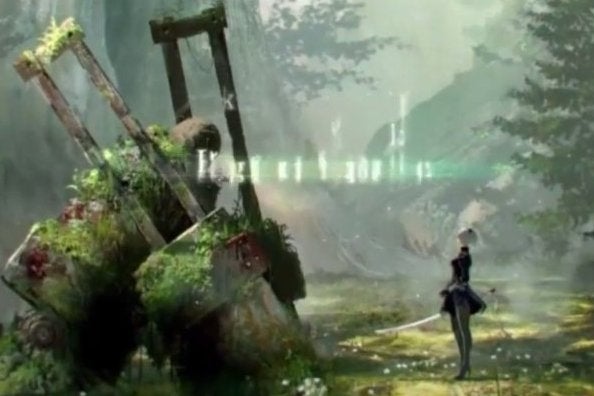 Square Enix's bats**** insane 2010 fantasy RPG Nier is getting a sequel (or prequel, or spin-off) co-developed by Platinum Games (Bayonetta, Vanquish).
Announced at Square Enix's E3 2015 press conference, this new Nier title is being directed by Taro Yoko, who helmed the original Nier as well as Drakengard.
This upcoming Nier title was only announced for PS4, suggesting that it will be an exclusive. But perhaps it will come to other platforms later.
The game is being produced by Platinum's Atsushi Inaba and Square's Yosuke Saito.
Inaba clarified that NieR New Project (working title) won't strictly be an action game, the way Platinum transformed Metal Gear into a hack-and-slash affair in Revengeance. We reckon it will be more along the lines of Okami, made by a lot of Platinum folks back when they were at Clover.