Watch new gameplay footage of Nier: Automata
Bullet heaven.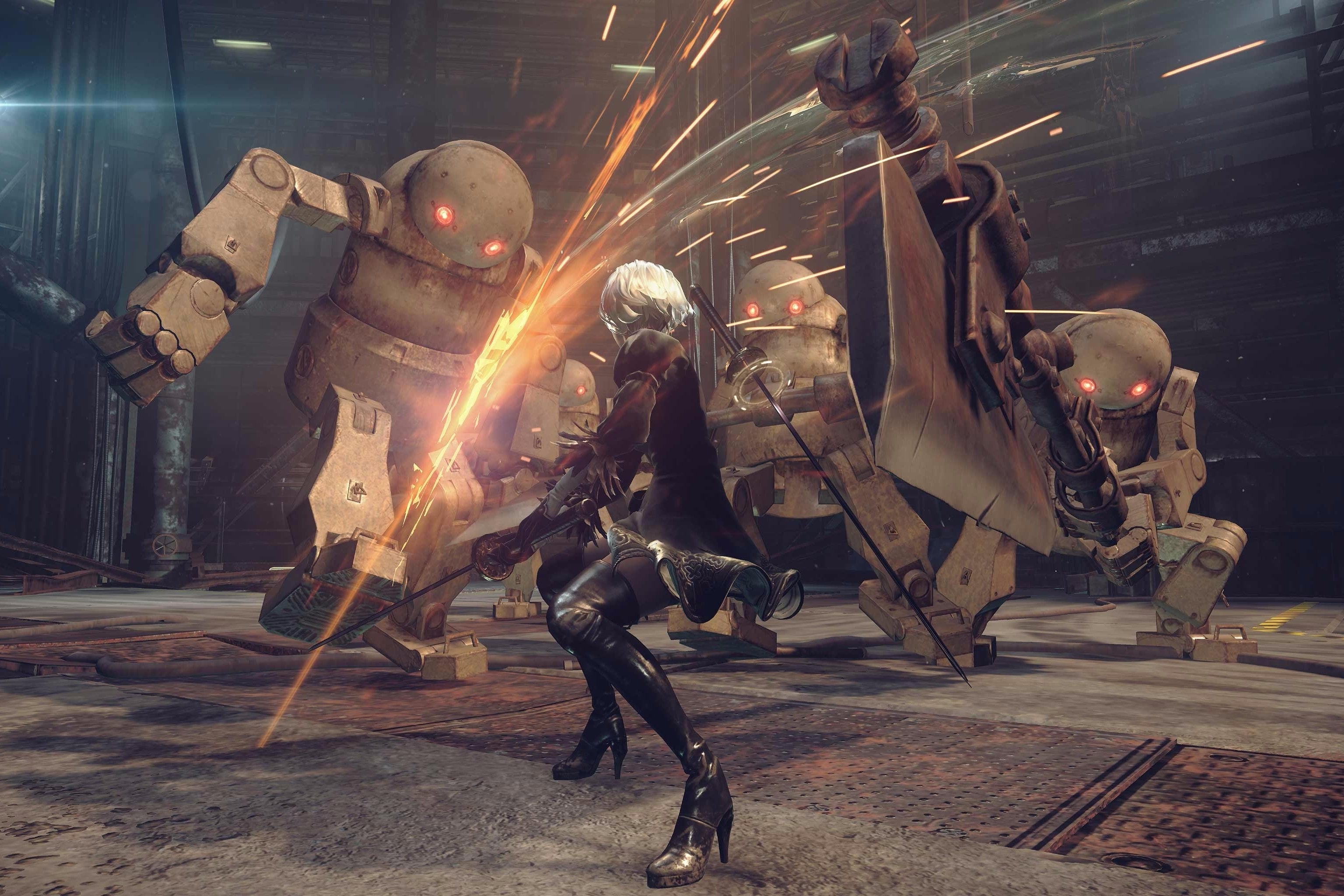 Platinum Games' Nier spin-off Nier: Automata received some new gameplay videos via a TGS stream over the weekend.
As you can see below, the developer shows off how this sequel will retain the original Nier's penchant for camera gymnastics transforming the typical third-person hack-and-slash combat into side-on or top-down arcade affairs.
It also looks about a dozen times faster than the original Nier with your character constantly blasting a string of bullets into wayward robots while otherwise dashing and slicing the mechanical monstrosities.
Nier: Automata is due next year on PS4 and PC.