New Fallout 76 patch reintroduces old problems, players report
Bobby pins are too heavy again, for some reason.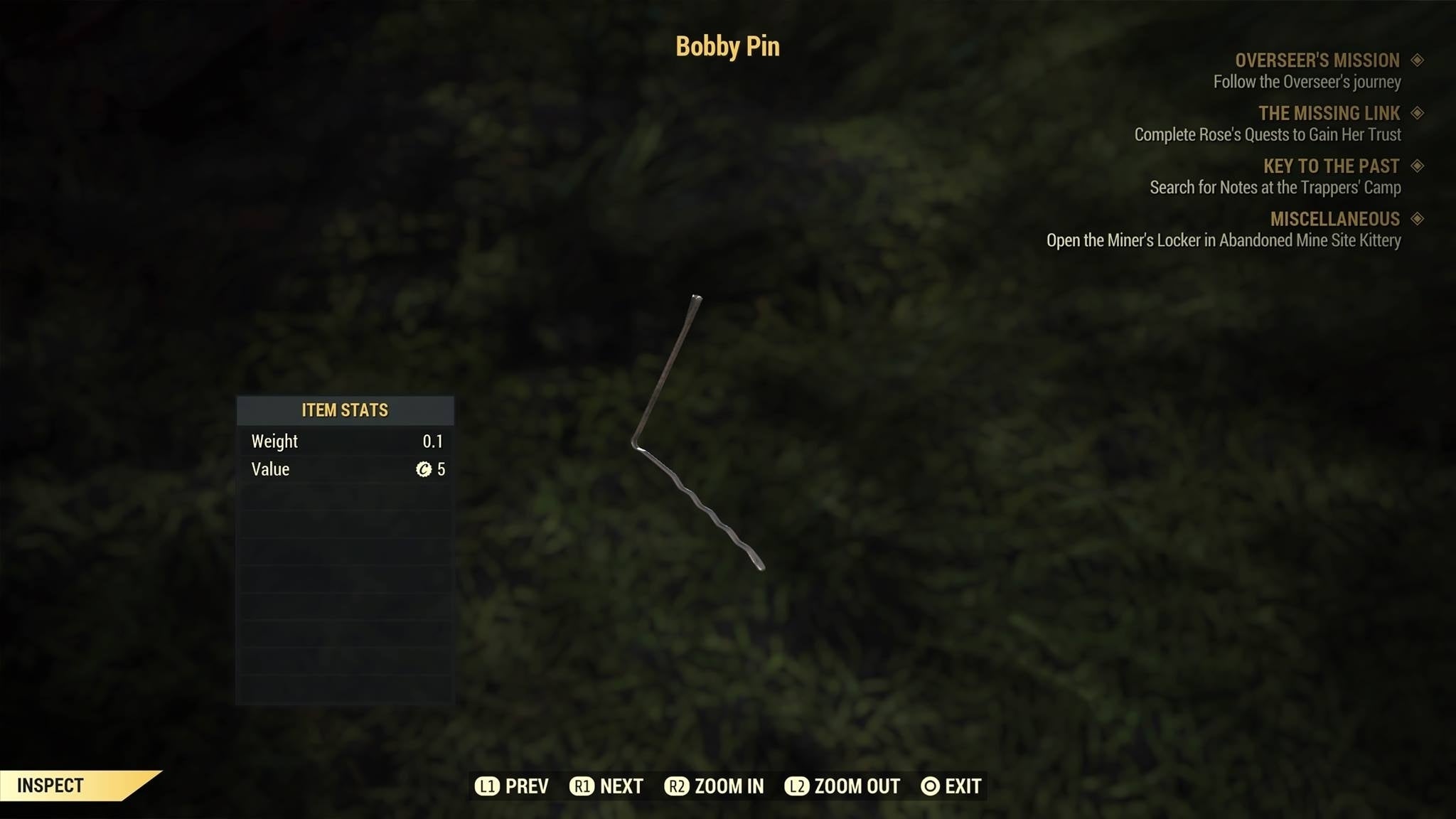 The release of a new patch for Fallout 76 appears to have reintroduced old problems with the game, players report.
One such issue has to do with the weight of bobby pins. When Fallout 76 launched, players complained bobby pins were much heavier than they should have been. A single bobby pin weighed 0.1lbs, which meant 60 of the things weighed the same as a mini nuke. For a game so bogged down by over encumbrance, bobby pin weight was a problem.
On 10th January, Bethesda fixed the issue with a patch that reduced the weight value of bobby pins from 0.1 to 0.001. But the big patch that came out yesterday, 29th January, appears to have reintroduced the original bobby pin weight. I popped onto the post-apocalyptic open-world adventure to verify the reports, and, yes, bobby pins weigh 0.1lbs again.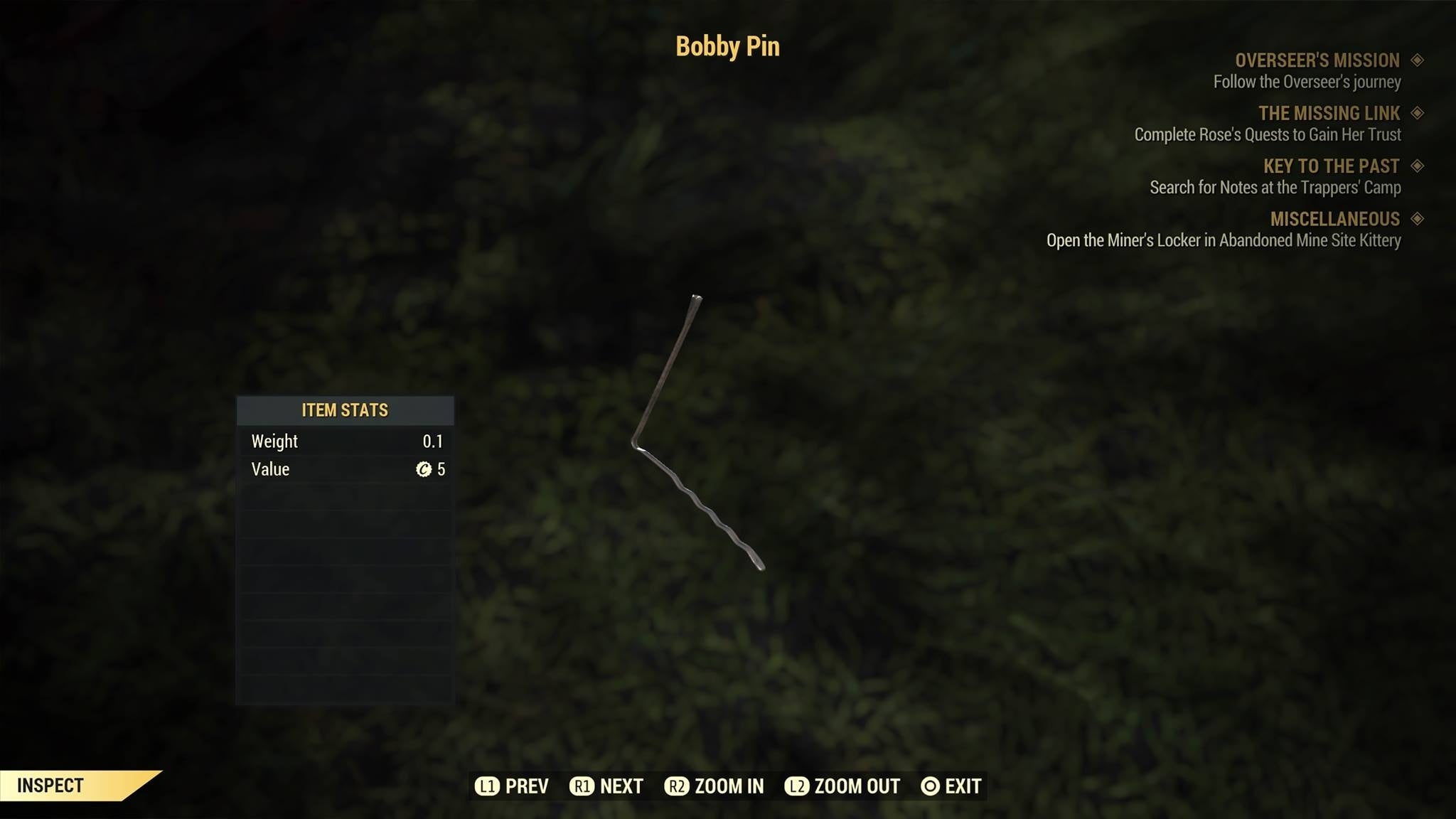 Players are also reporting the patch reverts the game in other areas too, including fusion core spawn rates at workshops (fusion cores are required in order to fuel power armour) and dreaded item duping exploits.
A Bethesda community manager called Ladydevann said the complaints were being discussed with the development team, so hopefully they will be addressed soon.
But there are new bugs, too. There's a big bulk crafting bug, for example, and the sweeping changes to perks have sparked some to call on Bethesda to refund skill points.
It's not great news for a game that never seems far from difficulty. The patch has made some welcome improvements to the game. For example, when viewing a plan or recipe in a menu, a known tag now appears next to those you already have - a change long-called for by the community. It's a shame then, that as Bethesda battles to win the hearts and minds of its disgruntled fanbase, its latest effort has caused more issues than it's fixed.