New Battlefield 3 patch fixes PS3 VOIP issues
Update 1.03 available now.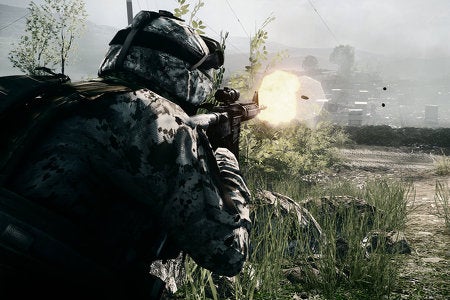 A new Battlefield 3 patch out today has finally fixed the voice chat issues that many PlayStation 3 gamers have been complaining of since launch.
As reported by MP1st, update 1.03 is up for download now, weighing in at around 11MB.
Developer DICE hasn't posted a full changelog, though it appears the VOIP fix is all the patch does.
When asked on Twitter whether the update also addresses issues with input lag, studio community manager Daniel Matros replied, "Sorry but we're still working on it. No updates from my end unfortunately."