Naughty Dog debuts Uncharted 4 multiplayer footage
Summon NPCs, swing on grappling hooks, use super powers.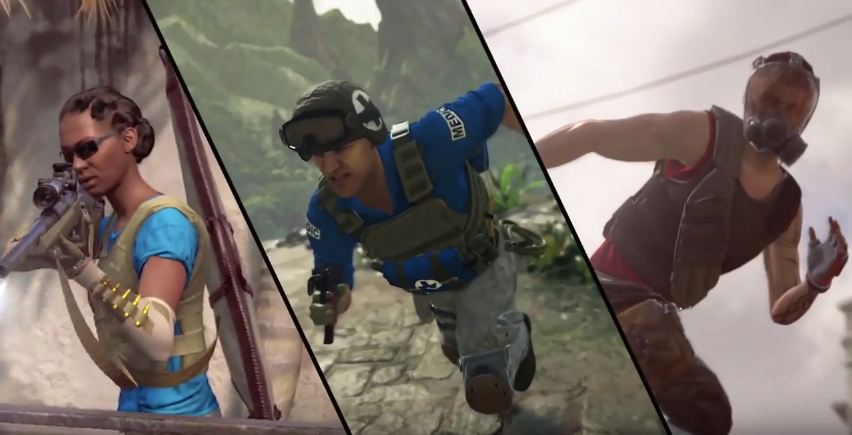 Uncharted 4's first multiplayer gameplay footage was revealed today at Sony's Paris Games Week press conference.
Players will be able to play as such characters as the Drake Brothers, Sully, Elena, Chloe, and more.
Cool moves include using a grappling hook to swing around chasms, shooting while sliding, and at one point we see Elena turn into flame and dash about like that guy from inFamous: Second Son.
Furthermore, you'll be able to summon NPC allies to provide cover fire or revive you. It looks like you have a choice of which type of helper you'd like to call in for backup.
The Uncharted 4 multiplayer beta will be available from 4th-13th December this year for those who purchased Uncharted: Nathan Drake Collection.
Uncharted 4: A Thief's End, will be out on 18th March exclusively on PS4.