Murasaki Baby release date set for next week
Priced at £9.99.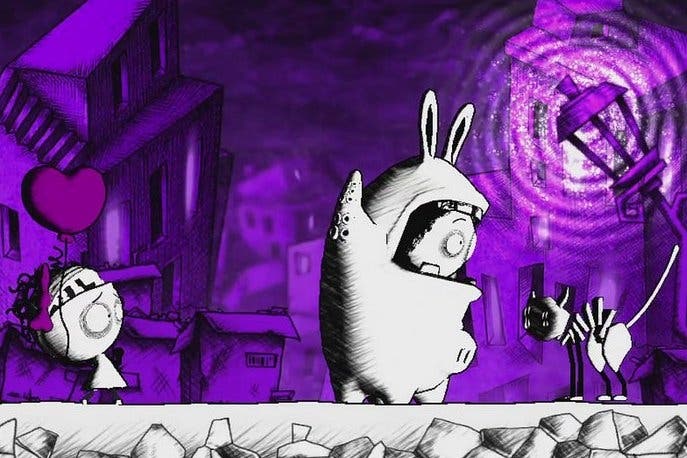 Priced at £9.99.
Shadows of the Damned director Massimo Guarini is bringing his Vita-exclusive platformer Murasaki Baby to Europe's PSN on 17th September.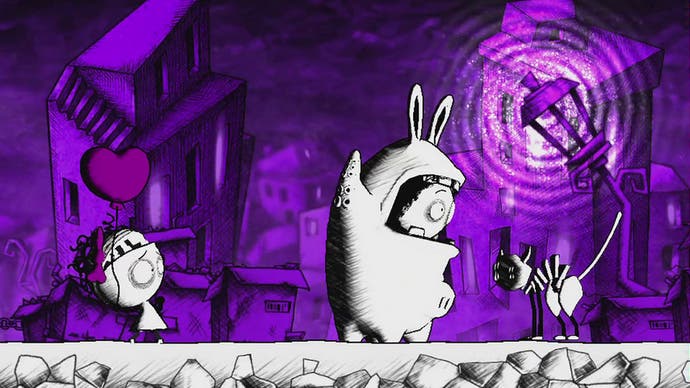 It will cost £9.99, the developer noted on the PlayStation Blog.
North Americans will receive it the previous day for $14.99 - or $11.99 if they're PlayStation Plus subscribers.
To commemorate the release date announcement, developer Ovosonico has released its first of three upcoming developer diaries covering Murasaki Baby's creation. This one explains how it was greenlit by Sony Europe after seeing only a few sketches of concept art when Guarini had a meeting to pitch a completely different game. It's the forehead mouth, I reckon, before Joaquin Phoenix made it cool.
For more on Murasaki Baby, our Martin Robinson went hands-on with in April. "It's another game that looks to prove the strength in Sony's handheld lies in its ability to cast its net far and wide, and Ovisonico's game stands out as the kind of experience you'd only ever get on the Vita," he wrote in his Murasaki Baby preview.