Monster Hunter World is out next month on PC
Uragaan to get it sooner than expected.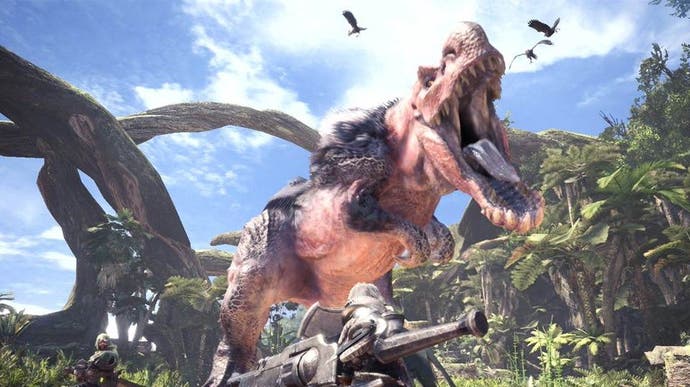 Capcom has, at long last, announced a release date for the superb Monster Hunter World on PC: it's coming exactly one month from today, on August 9th.
At the start of the year, shortly before the game's launch on Xbox One and PS4, Capcom revealed that Monster Hunter World was "currently being optimized for PC and is planned for an Autumn 2018 release" - so today's announcement of an earlier-than-anticipated arrival is a pleasant surprise.
Unfortunately, it doesn't sound like the substantial post-launch content that Monster Hunter World has received on consoles will be available to PC players on release day. Instead, Capcom notes that "special collaborations and other additional content that has been released post-launch [...] will be coming to PC for free at a later date."
Additionally, Monster Hunter World producer Ryozo Tsujimoto has told PC Gamer that, in terms of visuals, the PC version will "have parity with the console versions" at launch. There will be no special visual enhancements for PC players on August 9th (although 4K and 60fps is supported), but Capcom is "considering releasing a free update after launch."
And that's pretty much all there is to share right now. The game is currently available to pre-order on Steam for £49.99, and includes the Origin armour set and Fair Wind charm. There's also a £58.26 Deluxe Edition, which adds the Samurai armour set, the Zen, Ninja Star, and Sumo Slap gestures, Wyvern face paint, the Topknot hairstyle, and two sticker sets.
More details, including system requirements, are available on Monster Hunter World's recently unveiled Steam page.