Capcom confirms "autumn 2018" release for Monster Hunter World on PC
"Thank you for your patience".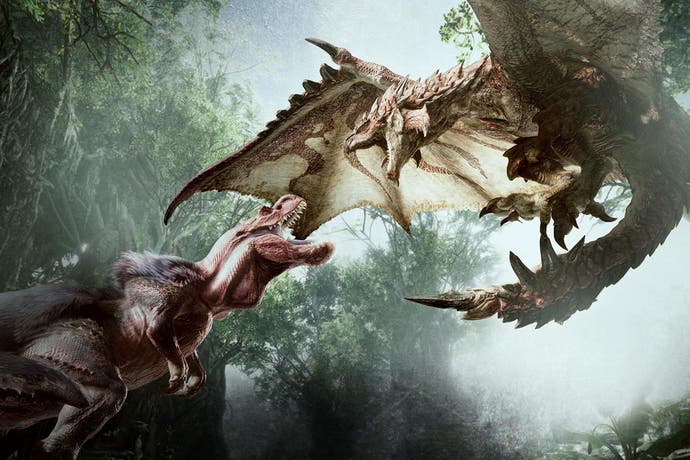 Capcom has announced that Monster Hunter World will arrive on PC sometime this "autumn", considerably later than its console counterparts.
Monster Hunter World is due to launch on Xbox One and PlayStation 4 in the UK on January 26th. A PC version was confirmed for release when the game was first revealed at E3 last year, but Capcom has been notably vague on its status since then.
However, the publisher has now, finally, offered an update, revealing that Monster Hunter World "is currently being optimized for PC and is planned for an Autumn 2018 release".
In a video message, Monster Hunter World's producer, Ryozo Tsujimoto, thanked PC players for their patience, noting that more details would be be revealed "later".
Tsujimoto also reiterated that the game's console launch will be followed by a number of free updates, adding the likes of new monsters, "so you've got lots to look forward to".
Eurogamer's Martin Robinson was quite taken with Monster Hunter World when he rummaged through its undergrowth last year, saying "Capcom's refitting of one of its signature series is at once streamlined and expanded, and it'd take a calamity between now and its release next January to prevent this from being the very best Monster Hunter yet."