Monster Hunter Generations Ultimate on Switch is getting a demo tomorrow
In Khezu want to try before you buy.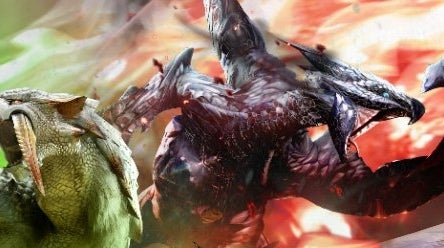 Capcom has announced that Switch owners will be able to take the upcoming Monster Hunter Generations Ultimate for a spin prior to release, via a free demo that launches on eShop tomorrow, August 16th.
Monster Hunter Generations Ultimate (known as Monster Hunter XX in Japan) is the enhanced and expanded Switch port of 2015 3DS title Monster Hunter Generations, and adds a considerable amount of new content to the original game.
Ultimate, for instance, ups the 3DS game's large monster count by 20, bringing the total tally to a staggering 93. Two of these, the Valstrax and Ahtal-Ka, are entirely new, six are special so-called Deviant variants of existing creatures, and some are older series favourites - such as the Diablos, Congalala, and Barioth - making their Generations debut.
Additionally, there are two new Hunting Styles - Brave and Alchemy - and new Hunter Arts. Perhaps most significant of all, however, is the introduction of G-Rank missions to Generations. G-Rank, as was the case in previous Monster Hunter games, introduces a whole heap of new, notably more challenging quests (featuring more aggressive creatures, often with more varied move sets), and a new selection of corresponding armour and gear.
Capcom says that the Monster Hunter Generations Ultimate demo will include all six Hunting Styles, and the accompanying announcement art suggests that it'll let players tackle the Great Maccao, Barioth, and Valstrax - which also featured in the Japanese demo. If nothing else, it should help tide eager hunters over until the full game's Switch release on August 28th.