Molyneux's Project Godus Kickstarter inches over halfway mark with just 11 days to go
UPDATE: Mac version announced.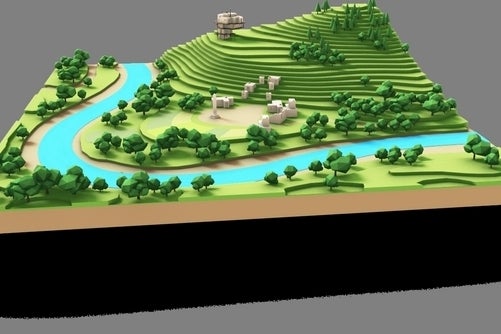 Update: Godus is being developed for Mac as well, 22cans announced today on its latest Kickstarter update.
Peter Molyneux's studio also announced a new £199 "Valkyrie" reward tier that comes with a Godus Wishing Well that will reward players for sacrificing the right items, a design/art book and a t-shirt signed by the entire dev team, and early access to the Gotus beta.
Godus' Kickstarter total is currently at £244,121 of its £450,000 goal. Here's a new video of Molyneux detailing the team's progress.
Original story: Peter Molyneux's Project Godus Kickstarter has inched over the halfway funded mark with just 11 days to go.
At the time of publication £236,679 had been raised from 8468 backers - £213,321 shy of the £450,000 goal. The deadline is Friday 21st December.
Over the weekend developer 22cans released a new video showcasing the staff making the game. Towards the end we see the design team in a meeting, with a big TV showing briefly a working prototype of Godus.
If Project Godus is funded Molyneux plans to "recreate the entire god game genre" with it. Molyneux, of course, created Populous in 1989 while at Bullfrog. Godus is due out on PC and mobile devices in September 2013 - if it's funded.