Godus 2.0 launches with "virtually no clicking"
"We went back to the drawing board on the foundation stones of our features."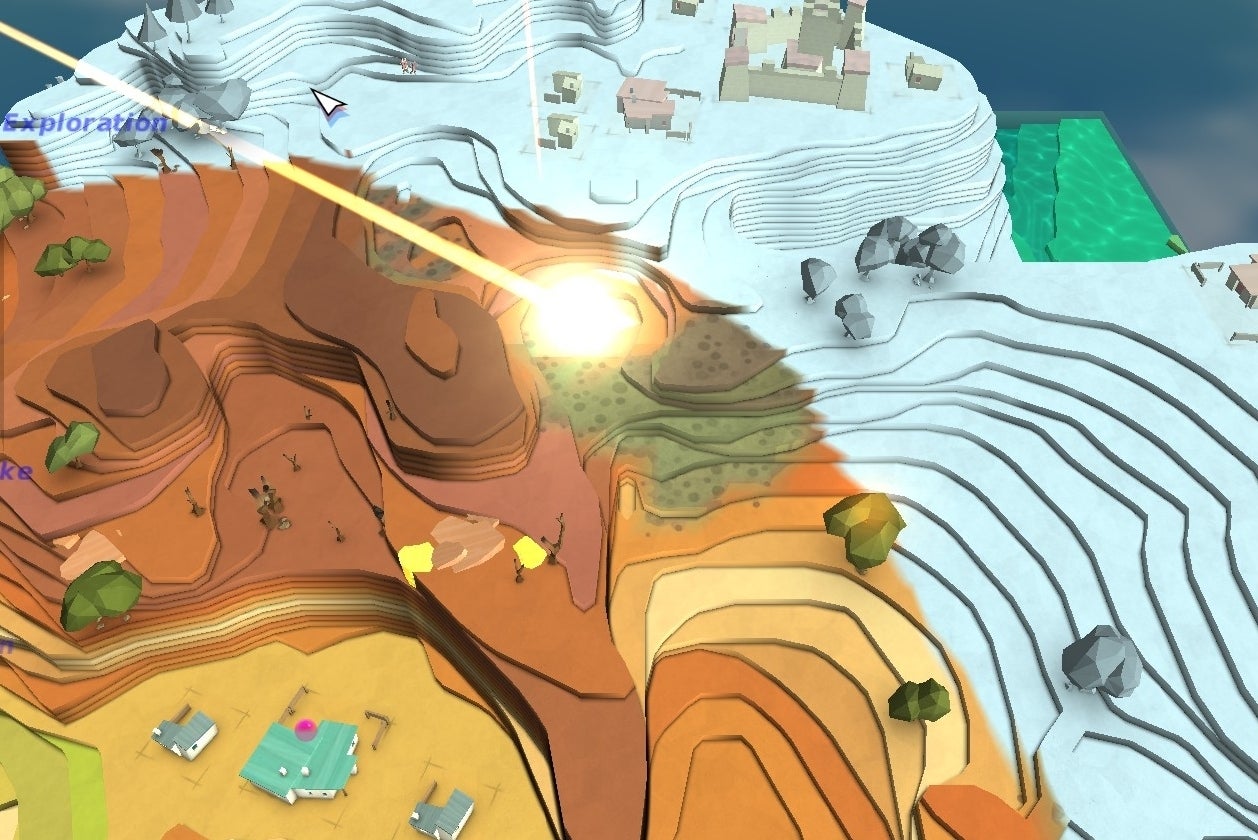 22Cans has relaunched Godus with a new 2.0 version - and designer Peter Molyneux has insisted it's completely revamped the game.
Godus 2.0 launches with new features, a new land type and a redesigned method for interacting with the world. It's been overhauled to the point where there is "virtually no clicking", Molyneux said. The game had been labelled a "click-fest" after it launched on Steam Early Access last year.
"We collated all your feedback and we realised we needed to make these vast changes to the game," Molyneux said.
"We needed to make it because of the feedback we got from you that it was a click-fest, you didn't know what you were doing or why you were doing it, there wasn't enough variation in gameplay, and not many people were playing the story or multiplayer games. So we went back to the drawing board on the foundation stones of our features.
"The reason we did that is because we really, truly want to make a great game. So, it has taken us the whole of November, the whole of December, the whole of January and the whole of February to get the game into a state we feel happy with."
Now, the game revolves around a click, hold and drag mechanic. You can drag the land in any direction to sculpt it, whereas before you had to tap repeatedly, which felt more like chiselling than pulling.
"This feels delightful, smooth and delicious to do," Molyneux said. "Your hand doesn't get tired."
You also click, hold and move the cursor to collect belief from your people. And rather than use the "dreaded" totem to direct your followers, drag the cursor over them.
Elsewhere, Molyneux mentioned farming towns, mining towns and trading towns, which let you interact with other players. You can build pubs, theatres and houses of ill repute within your settlement.
The user interface has been changed so that when you click on something in the world, such as an abode or a tree, the game gives you more information about it.
Now, chests hold stickers, which you use with your timeline. This starts at 5000 BCE - the primitive age - and, currently, ends at 200 CE.
Molyneux also discussed a new mode where your people discover a dock, invent boats then go on voyages of discovery. If they find new land, they will explore it.
"There's a huge amount in here," he said. "I hope when you play it you're going to feel like this game is really moving on to getting to be a finished game. I still don't think it's quite at 50 per cent. There's still a lot of polish to put in there. But it is joyously different. It's a zen-like experience. And we really listen to you. Thank you so much for your patience.
"Please play Godus and realise the game you had before is nothing like the game you'll get now."