PlayStation-made baseball series will release on non-PlayStation consoles
A rounders 2021.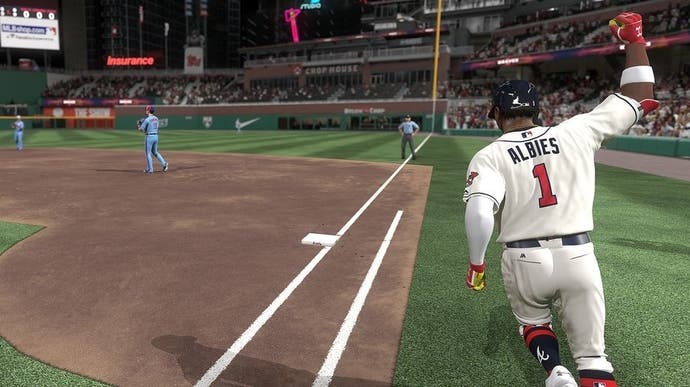 MLB The Show, the long-standing PlayStation-exclusive franchise developed by Sony's San Diego Studio, will be coming to new platforms.
Sony and MLB announced a "multi-platform video game partnership", to bring the franchise to "additional console platforms beyond PlayStation as early as 2021".
While platforms haven't been specified, this provides potential consoles like Xbox with a second baseball franchise, outside of RBI Baseball.
Given the earliest possible date for MLB The Show arriving on additional platforms is 2021, it's reasonable to look at this as a partnership for next-gen consoles.
This comes the day after PS4 was finally included in Minecraft cross-play with Xbox One and PC, another example of the two rival platforms working together.