Finally, PlayStation gets cross-platform Minecraft tomorrow
And you need an Xbox login to play.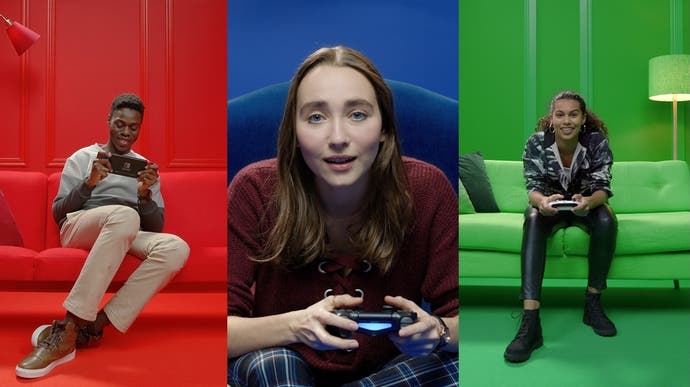 At last, Minecraft will launch its cross-platform version on PlayStation 4 tomorrow - Tuesday, 10th December.
The game's Bedrock build is currently available and offers cross-play between (deep breath) Xbox One, Windows 10, Nintendo Switch, iPhone, Android and Gear VR.
Existing owners of Minecraft: PlayStation 4 Edition will "begin updating" to the Bedrock version then, Microsoft said today in a press release.
Just as when this happened on Xbox One, the Bedrock version will arrive as its own separate game client. You'll still be able to play the old PlayStation 4 Edition if you own it already, but it will no longer be available to purchase.
Disc-based versions of Minecraft: PS4 Edition will unlock a download for Minecraft's Bedrock edition.
You'll need an Xbox login to play Minecraft's Bedrock edition on PS4, Microsoft confirmed to Eurogamer. But of course you do not need to be an Xbox Live Gold subscriber.
"A free Microsoft or Xbox Live account allows all Minecraft players to track progress and purchases across platforms, now including PS4," a spokesperson told Eurogamer. "The paid Xbox Live Gold service is not required to play Minecraft."
Oh, and you won't unlock Xbox achievements, the spokesperson confirmed. Instead, PlayStation owners will unlock trophies.
So, why now? Here's what Microsoft said when we asked:
"This has been a big year for Minecraft - we've been making major changes to the game and taking steps in new directions, but our original vision for connecting players across devices and having the best experience regardless of platform will always stay true.
"We've been talking to our partners at Sony about this for a while, and think now is the right time from both a studio and community perspective to bring PS4 players along on the Bedrock journey."
The arrival of Bedrock on PS4 marks the end of a long wait for PlayStation fans. Up until now, Sony's console has been the last to use Minecraft's specially-developed console version, ported by Scottish outfit 4J Studios, as opposed to the Bedrock client which has become the default Minecraft version on Switch and Xbox One. Recent additions include a character creator, and foxes and bees. Next up is a big update for the Nether.
We'll likely hear more during tomorrow's PlayStation State of Play livestream, scheduled for 2pm UK time.