Minecraft Xbox 360 users build Old Trafford replica
Dedicated fans reveal impressive goal.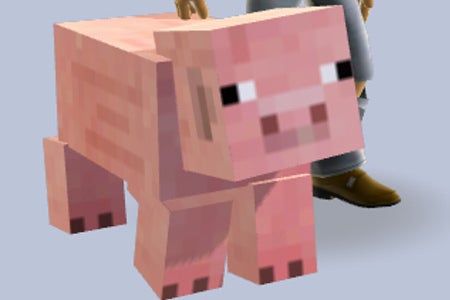 Enterprising Minecraft: Xbox 360 gamers have constructed an impressive version of Manchester United home ground Old Trafford.
The painstakingly-made replica includes a full-size pitch, a player tunnel and VIP boxes. No prawn sandwiches, though.
Minecraft fan Francis (no, not that Francis) designed the map with several friends, then invited YouTube user nulskill to film it.
Minecraft is no stranger to awe-inspiring creations, although this is one of the best we've seen so far from the game's new console version.
The game's Xbox 360 edition sold one million copies in its first week on sale last month, smashing all records for an Xbox Live Arcade release.
Thanks @Lee_Bradley!