Minecraft Switch owners report random screenshot issue
UPDATE: Patch deployed.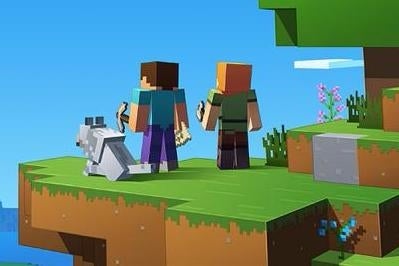 UPDATE 22/5/17: Minecraft: Switch Edition will no longer spam players with hundreds of automatically-taken screenshots.
A fresh patch delivered over the weekend has squashed the bug, and introduced the game's Campfire Tales skin pack too.
Minecraft Switch Patch 2, as the update is dubbed, should begin downloading the next time you connect online. Now, to delete all those unwanted screenshots.
---
ORIGINAL STORY 16/5/17: Nintendo Switch owners have reported a bizarre problem since the console's version of Minecraft launched last week - that the system has begun taking streams of random screen captures.
There's a thread of people on reddit who have been impacted, although we've yet to experience it ourselves.
Still, the issue has been captured in action - it plagued this early gameplay preview (thanks, IGN) and from the sheer number of screenshots being taken, you can see why it is a real problem. This will fill your Switch's memory pretty fast (skip to the 3:20 mark below):
There's no word yet from either Nintendo or Minecraft maker Mojang or its console developer 4J Studios on what is causing the problem. We've got in contact to find out more.
However, fans have found that hard resetting the system will stop the screen captures from happening - at least until Minecraft is booted back up again.
Some users have pointed to a small Nintendo Switch system update pushed live this morning as being an attempt to remedy the situation. Have you experienced the issue, and has today's update fixed it for you?