Minecraft out on PS3 this week
News on PS4 and Vita versions in the New Year.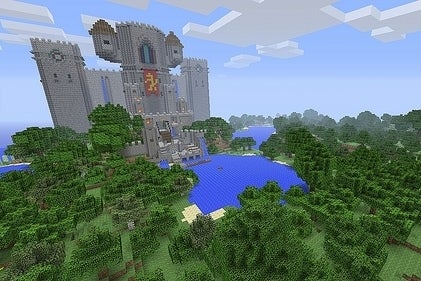 Minecraft launches on PlayStation 3 this week, developer Mojang has announced.
The phenomenally successful breaking and placing blocks sandbox game is known as Minecraft: PlayStation 3 Edition on Sony's console. You can download it from the PlayStation Store from this Wednesday, 18th December.
Minecraft: PlayStation 4 Edition and Minecraft: PlayStation Vita Edition are in development, but Mojang doesn't have a release date for those yet. Expect more news in the New Year, the Swedish studio's Owen Hill wrote on the EU PlayStation Blog.
The PS3 version comes with everything present in the other console versions, Hill clarified. "They're pretty-much identical to play, and will be developed in tandem from now on." Downloadable skins and texture packs will be sold from the Store soon after the game releases.
Mojang doesn't know whether the PlayStation 3 Edition will feature Remote Play or compatibility with the Vita or PS4 editions. "We'll let you know as soon as we do," Hill added.
Minecraft has sold an incredible 30 million copies across the various versions, including on Xbox 360.