Minecraft creator Notch bought the most expensive house ever in Beverly Hills
It cost $70m. It has a candy room.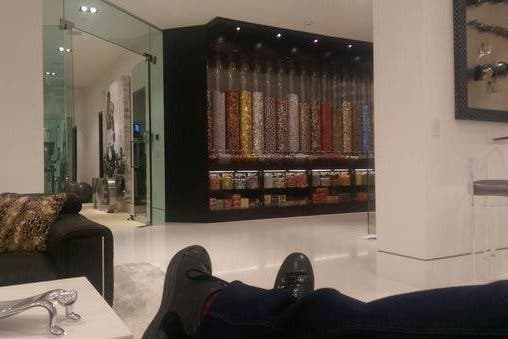 Minecraft creator Markus "Notch" Persson just spent $70m on the most expensive house ever in Beverly Hills.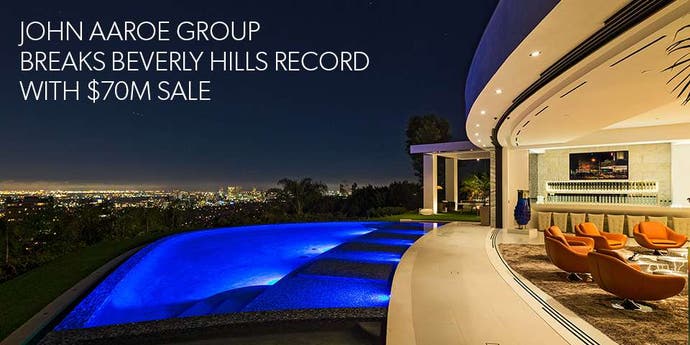 The 35-year-old Swedish video game developer, who made a few bob after selling Mojang to Microsoft for $2.5bn, won a bidding war for the insanely luxurious house, reportedly beating out competition from Jay Z and Beyonce.
What kind of Beverly Hills house does $70m get you? Well, it has an automated 54 foot curved glass door in the living room that opens onto an infinity pool with iPad-controlled fountains and spectacular views. Oh, and cases of Dom Perignon were part of the deal.
The house is in the high-end Trousdale Estates neighbourhood, and weighs in at 23,000 square-foot. It has eight bedrooms, and 15 bathrooms all equipped with Toto Neorest toilets at a price of, wait for it, $5600 each. Each.
There are vodka and tequila bars, a candy room, an 18-seat tiered screening room, a state-of-the-art kitchen and an 18-foot onyx dining room table for 24 that includes place settings by Roberto Cavalli at a cost of $3700 each. Each.
There are three HD 90-inch TV screens that beam in panoramic views of Los Angeles from the roof into the downstairs lounge, for when you can't be bothered to actually go up onto the roof to see LA for your self. Art pieces include a replica of James Dean's motorcycle and a chromed Ma Deuce machine gun.
The deal closed in just six days. It was "lightning fast", Sally Forster Jones and Katia De Los Reyes of luxury residential brokerage John Aaroe Group, said.
So, what's Notch had to say? Last night he tweeted a picture of him sitting, feet up, in the candy room.
@BaerTaffy so weird. All of this is so weird. I feel so lucky and out of my element, but I thought I should give it a shot.

— notch (@notch) December 19, 2014
And here's a video of Notch's new gaff. GG Notch. GG.