Might & Magic: Duel of Champions announced for PC, iPad
Free-to-play spin-off for Ubisoft's RPG stalwart.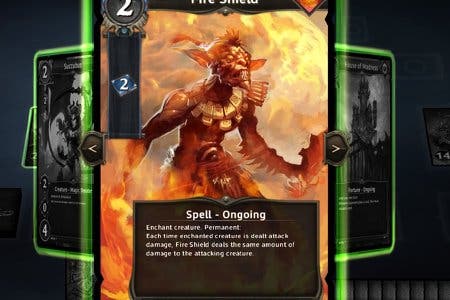 Might & Magic: Duel of Champions is the latest spin-off from Ubisoft's long-running RPG franchise, due later this year on PC and iPad, the publisher has announced.
It's a free-to-play card-based effort that sees you facing off against opponents online and cross-platform.
You'll be able to pick up additional cards and gain experience either by emerging victorious from battle or heading over to the in-game shop. Screenshots below.
There's no firm release date yet, but a closed beta is currently underway in France, which Ubisoft expects to expand to other territories soon.
It's the first new franchise outing since turn-based strategy effort Might & Magic: Heroes 6 arrived on PC last October.