Microsoft reverses position on Xbox One DRM
UPDATE: No more 24-hour check-in, game ownership stays as it is and no restrictions on trading and loaning, among other changes.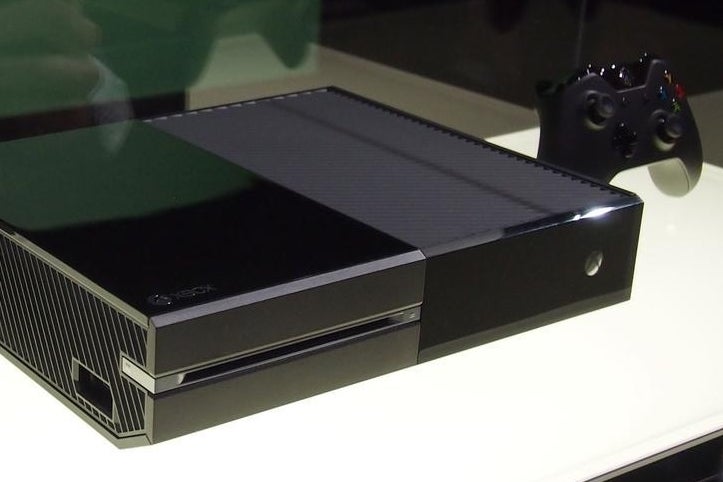 UPDATE: Microsoft has confirmed it will change its Xbox One DRM policy and no longer require a 24 hour online check-in for offline games.
Trading and lending games will work just as it does currently - all plans for restrictions on this have been dropped.
All Xbox One games will now be region-free, too, just like on PlayStation 4.
You'll still need an internet connection to set up your Xbox One console, but after that you can "play any disc based game without ever connecting online again".
Kotaku reports that that one-time internet setup procedure will involve downloading a day-one patch that enables the offline mode.
Meanwhile, these changes mean that Microsoft's plans for digital game sharing have been dropped.
The full update from Microsoft exec Don Mattrick, a blog post entitled "You Feedback Matters - Update on Xbox One", was just posted to Xbox Wire. It reads as follows:
I would like to take the opportunity today to thank you for your assistance in helping us to reshape the future of Xbox One.

Xbox boss Don Mattrick
"Last week at E3, the excitement, creativity and future of our industry was on display for a global audience.
"For us, the future comes in the form of Xbox One, a system designed to be the best place to play games this year and for many years to come. As is our heritage with Xbox, we designed a system that could take full advantage of advances in technology in order to deliver a breakthrough in game play and entertainment. We imagined a new set of benefits such as easier roaming, family sharing, and new ways to try and buy games. We believe in the benefits of a connected, digital future.
"Since unveiling our plans for Xbox One, my team and I have heard directly from many of you, read your comments and listened to your feedback. I would like to take the opportunity today to thank you for your assistance in helping us to reshape the future of Xbox One.
"You told us how much you loved the flexibility you have today with games delivered on disc. The ability to lend, share, and resell these games at your discretion is of incredible importance to you. Also important to you is the freedom to play offline, for any length of time, anywhere in the world.
"So, today I am announcing the following changes to Xbox One and how you can play, share, lend, and resell your games exactly as you do today on Xbox 360. Here is what that means:
"An internet connection will not be required to play offline Xbox One games - After a one-time system set-up with a new Xbox One, you can play any disc based game without ever connecting online again. There is no 24 hour connection requirement and you can take your Xbox One anywhere you want and play your games, just like on Xbox 360.
"Trade-in, lend, resell, gift, and rent disc based games just like you do today - There will be no limitations to using and sharing games, it will work just as it does today on Xbox 360.
"In addition to buying a disc from a retailer, you can also download games from Xbox Live on day of release. If you choose to download your games, you will be able to play them offline just like you do today. Xbox One games will be playable on any Xbox One console -- there will be no regional restrictions.
We have listened and we have heard loud and clear from your feedback that you want the best of both worlds.
"These changes will impact some of the scenarios we previously announced for Xbox One. The sharing of games will work as it does today, you will simply share the disc. Downloaded titles cannot be shared or resold. Also, similar to today, playing disc based games will require that the disc be in the tray.
"We appreciate your passion, support and willingness to challenge the assumptions of digital licensing and connectivity. While we believe that the majority of people will play games online and access the cloud for both games and entertainment, we will give consumers the choice of both physical and digital content. We have listened and we have heard loud and clear from your feedback that you want the best of both worlds.
"Thank you again for your candid feedback. Our team remains committed to listening, taking feedback and delivering a great product for you later this year."
ORIGINAL STORY: A rumour is circulating that Microsoft is preparing to reverse the Xbox One DRM policies that have proved so controversial since it unveiled the console last month.
Giant Bomb reported earlier that Microsoft will announce the changes today once it has informed game developers.
Microsoft has yet to comment, but an existing policy FAQ page has been altered to include a link pointing to an update dated today, although the update page itself isn't live at the time of writing.
"Update on June 19, 2013: As a result of feedback from the Xbox community, we have changed certain policies for Xbox One reflected in this blog," it now says. "Some of this information is no longer accurate - please check here for the latest." Clicking the link currently results in an error message.
Giant Bomb's Patrick Klepek, who has a great track record, reported that this would mean the console no longer has to phone home every 24 hours, although an internet connection will still be required during initial setup.
Game discs will work on Xbox One "as they do on Xbox 360", while downloaded games will "function the same" whether online or offline, and there will be "no additional restrictions on trading games or loaning discs", according to the report.
As an added bonus, region locks would also be dropped.
Microsoft has come under sustained attack from gamers and commentators - including Eurogamer - since it unveiled its policies just prior to E3.
Xbox executives spent a lot of time at E3 last week explaining and justifying the console's DRM, arguing that the console was easing an inevitable transition to digital that would render physical media - and the values associated with buying and trading discs - obsolete.
Obviously we'll bring you more when we hear it. If you want to join in the fun, the URL everyone is waiting to become something is http://news.xbox.com/2013/06/update.
Become a Eurogamer subscriber and get your first month for £1
Get your first month for £1 (normally £3.99) when you buy a Standard Eurogamer subscription. Enjoy ad-free browsing, merch discounts, our monthly letter from the editor, and show your support with a supporter-exclusive comment flair!