Microsoft "actively investigating" widespread reports of black-screen errors preventing sign-ins to Xbox One
UPDATE: All issues now "resolved".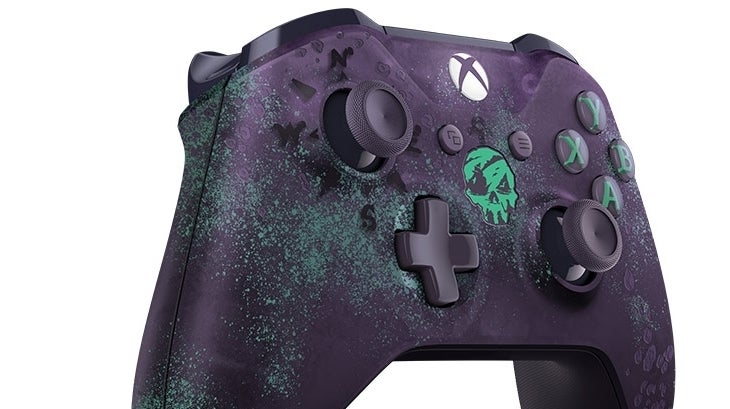 UPDATE 7.45pm: Microsoft says this evening's sign-in issues on Xbox One, as well as problem accessing previously purchased content, should now be "resolved".
A further issue, which was preventing some users from purchasing new content over Xbox Live, is also said to have been addressed.
---
UPDATE 1/2/19, 5.59pm: If you're struggling to sign in to your Xbox One this evening, or are having trouble accessing previously purchased content, don't panic. Microsoft has confirmed that it's experiencing more Xbox Live issues, following those that temporarily scuppered consoles earlier this week.
Xbox Support has moved to reassure players, via Twitter, that its teams are aware of the issues being reported over the last few hours, and is "working to identify the cause". A more recent tweet, however, has offered little in the way of progress, merely stating that support teams are "actively engaged on issues related to sign in and accessing previously purchased content."
Those affected by this evening's technical problems (which are reportedly also preventing Xbox One players from accessing BioWare's public demo weekend for Anthem), are advised to keep an eye on Microsoft's Xbox Live service status page. "We'll update again when we've identified the cause", the Xbox Support Twitter feed wrote.
---
UPDATE 31/1/19 10.30am: While last night's log-in issue has been resolved, Microsoft's services are still feeling the effects of the disruption.
Sea of Thieves has log-in issues right now, which appear to stem from Microsoft's Xbox Live wobbles:
Xbox owners are also still reporting issues downloading and installing content - despite Microsoft suggesting it had fixed the problem.
---
UPDATE 8.30pm: Xbox One issues and errors that users have been experiencing with their consoles this evening should now be resolved, Microsoft has said.
"The issues surrounding Xbox One console startup, sign-in, title update errors, and our status page have now been resolved," Microsoft's Xbox Support team wrote on its Twitter feed, "Thank you for sticking with us while our teams addressed these issues and we appreciate the reports. As always, we're here and we're listening."
In a separate post, Xbox Program Manager Brad Rossetti wrote that console service changes had been rolled back and that players should "please reboot to confirm the issue is fixed." According to Eurogamer's Tom Phillips, who's been perched diligently by his Xbox One throughout the evening's events, the rollback does indeed appear to have done the trick.
---
ORIGINAL STORY 7.45pm: Microsoft says it's "actively investigating" widespread reports that Xbox One players have been unable to successfully sign-in to their consoles this evening.
Many Xbox One users have taken to social media and community forums to report experiencing impassable black screens when attempting to sign-in to their consoles, preventing access to the dashboard. Others, meanwhile, (including Eurogamer's Tom Phillips) have reported success in accessing the dashboard but only when forcing the console offline - and apps and games still refuse to load, even then.
In response to the news, Microsoft's official Xbox Support moved to assure players via Twitter that its "engineers are actively investigating and working" to address reports of "Xbox One console startup, title update and sign-in errors".
Xbox Program Manager Brad Rossetti also tweeted to say that the team has "identified the service causing the black screens [and is] working on rolling back the service change".
While the issue is ongoing, Xbox Support recommends keeping an eye on the Xbox Live Status page. "We will keep everyone informed once we have more information to share," it wrote, "Thank you all for your patience." I'll update this story as more details come in.