Microsoft announces Xbox Game Pass for PC
Gears 5 and more headed to Steam, other stores possible.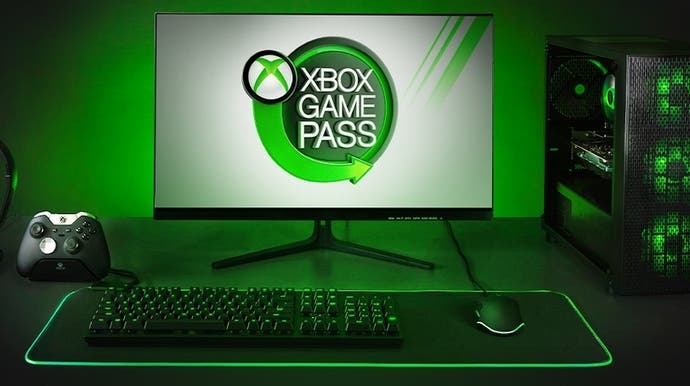 Xbox Game Pass is headed to PC, with support from top publishers like Bethesda, Sega, Devolver, Paradox and Deep Silver.
As with the Xbox One version of Xbox Game Pass (the two are named the same, but will remain separate), all Microsoft exclusives will launch day and date into the program on their global release.
There will also be a library of 100+ games to dip into. (On Xbox One, this figure is now well over 200.) There's no word yet on pricing or specific games, but Microsoft says it's working with 75 PC developers and publishers, including the big names listed above.
Finally, Xbox Games Pass will offer the same sort of discounts on purchasing games and content, if you choose to do so via the Microsoft Store. You'll get 20 per cent off games and 10 per cent off add-ons. Microsoft will reveal more in a couple of weeks at E3.
Speaking of the Microsoft Store - your favourite place to buy PC games, I'm sure - there's good news there too. Microsoft will begin making new Xbox Game Studios exclusives available on other stores upon release, beginning with Steam.
"Our intent is to make our Xbox Game Studios PC games available in multiple stores, including our own Microsoft Store on Windows, at their launch," Phil Spencer said in a statement today. "We believe you should have choice in where you buy your PC games."
A Steam launch for Halo: The Master Chief Collection was confirmed back in March. 20 more will follow, Microsoft says, including Gears 5 and Age of Empires 1, 2 and 3: Definitive Editions.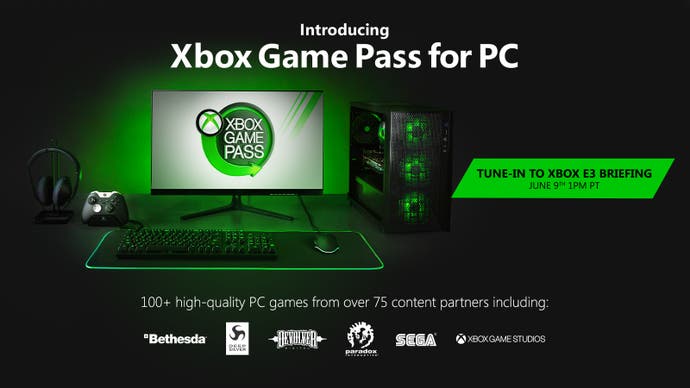 What about other digital shopfronts, such as Epic Games Store? Says Phil: "We also know that there are other stores on PC, and we are working to enable more choice in which store you can find our Xbox Game Studios titles in the future."
Microsoft has also said it will add full support to Win32 games on the Microsoft Store.
"When I think about the role we play as a company to support and evolve gaming on Windows, it's critical that we make decisions that reinforce the open nature of the PC," Spencer concluded, "focusing on how best to unite players on all devices around the games they love.
"We know that PC gamers want to see games, so I hope you'll join us at our annual Xbox E3 2019 Briefing on Sunday, 9th June to hear more, including the amazing lineup of new games and offers coming to PC players."
Of course, you'll be able to watch the Xbox show live on Eurogamer. It all starts at 1pm Pacific on the 9th, which is 9pm here in Blighty.