Metal Gear Solid 5: The Phantom Pain is series' biggest UK launch
But sells less than Batman: Arkham Knight and Witcher 3: Wild Hunt.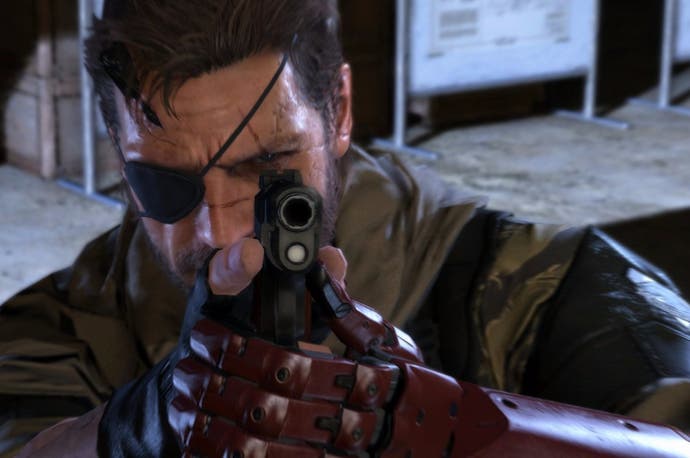 Metal Gear Solid 5: The Phantom Pain has launched to higher UK sales than any other game in the series so far.
Hideo Kojima's final installment beat the opening week sales of Metal Gear Solid 2: Sons of Liberty by around 37 per cent.
But The Phantom Pain's sales were not enough to beat either Batman: Arkham Knight or The Witcher 3: Wild Hunt, making Metal Gear Solid the third largest launch of the year.
72 per cent of MGS5 copies were sold on PlayStation 4. 22 per cent were sold on Xbox One, three per cent on PS3 and two per cent on Xbox 360.
Mad Max, last week's other big launch, turned up in second place.
Broken Sword 5: The Serpent's Curse entered the charts in 35th place, while the Ubisoft-published Rugby World Cup 2015 touched down in 39th.
Xbox One exclusive Gears of War: Ultimate Edition is still above PlayStation 4 exclusive Until Dawn.
Disney Infinity 3.0, Grand Theft Auto 5, Lego Jurassic World, Minecraft and Batman: Arkham Knight made up the rest of the top 10.
Metal Gear Solid 5: The Phantom Pain
Mad Max
Gears of War: Ultimate Edition
Until Dawn
Disney Infinity 3.0
Grand Theft Auto 5
Lego Jurassic World
Minecraft: PlayStation Edition
Minecraft: Xbox Edition
Batman: Arkham Knight