Metal Gear Solid 5 expected between April 2013 and May 2014
Japanese investment firm targets fiscal 2014 for big release.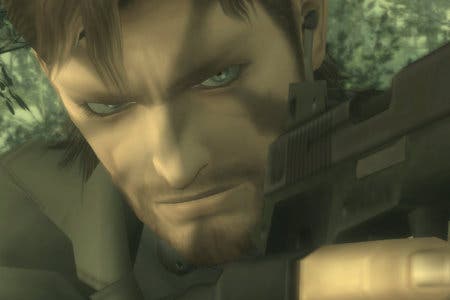 Metal Gear Solid 5 - the game Hideo Kojima expects he'll have to make - will launch at some point during publisher Konami's fiscal 2014, according to a Japanese investment analyst company.
Nomura Securities (via Nihon Securities Journal, Andriasang) expects Konami to release Metal Gear Solid 5 at some point between the beginning of April 2013 and the end of May 2014.
In its report, Nomura raised its expected fiscal 2013 operating earnings for Konami by 24 per cent, and raised its outlook from neutral to buy, enthused by the performance of Konami's social games.
For fiscal 2014, Nomura expects operating earnings to rise 15 per cent - fuelled by Metal Gear Solid 5.
Late last year Kojima revealed some of his ideas for the yet to be made Metal Gear Solid 5 - one of which was to set the game in the invasion of Normandy.
The Japanese game designer pitched the idea to his Kojima Productions staff as he was working on another unannounced game - presumably Project Ogre.
"Metal Gear Solid 4 wrapped up in 2008, and the dev team took post-project time off right after that," Kojima revealed. "But, of course, we were in a situation where we had to start planning for MGS5. So I started coming up with several ideas.
"I had several ideas for a game featuring The Boss and the Cobra Unit during the invasion of Normandy. I then handed these plans over to the team so they could take over and make the game.
"I presented my ideas to the team during the summer of 2008. However, simply dropping MGS5 on the younger staff members was a bit heavy and there was resistance to doing it without my involvement."
According to Metal Gear Solid lore, The Boss was the mentor of Naked Snake and the founding leader of the Cobra Unit, which was disbanded at the end of World War 2.
It was after Kojima made his MGS5 pitch that the idea of creating a spin-off - Metal Gear Solid: Rising, now Metal Gear Rising: Revengeance - emerged.
"At the time, I was working on a new project. It was during the planning phase of that project and I wanted the staff to take charge of the new title," Kojima continued.
"There was resistance to that idea, though. It was then that someone proposed the idea for what would become Rising. It was a game based on Raiden's story, since MGS5 had too much weight to it. It would be a side story that the team felt more comfortable working with."
Kojima has said on his Twitter page that a stealth-based Metal Gear Solid sequel - presumably Metal Gear Solid 5 - will one day release.
His comments came after the reveal of the rebooted Metal Gear Rising: Revengeance, now developed by Bayonetta studio Platinum - not Kojima Productions - and re-imagined with a heavy action gameplay focus.
"For those of you desire for authentic stealth MGS, I want you to patiently wait for the sequel coming in future," he said.